Connecting thoughts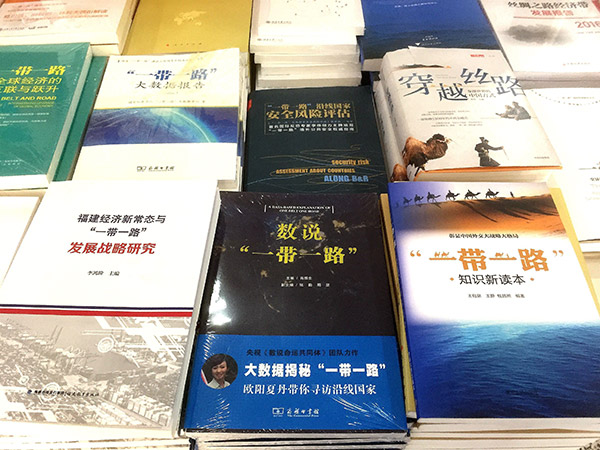 The Belt and Road Initiative becomes a popular topic among the country's publishing industry.[Photo provided to China Daily]
David Ferguson, an editor at China International Publishing Group, says he noticed many Chinese experts have sought to define and explain the benefits of the initiative.
"One of the characteristics of these books is that they all take a very academic perspective. They are rich in concept - and we need good-quality, high-level depictions. But they are also somewhat dry. There is something lacking. In English we call it 'the human touch,'" says Ferguson, who is also a translator.
Headway on the Maritime Silk Road does the opposite of such academic writing, he says.
"Instead, it tells us real stories, about real people. These are the individuals with drive and ambition, the entrepreneurs, the innovators - the very people who will extend the boundaries of the Maritime Silk Road, who will go to places and do things we never imagined, who will turn the 21st Century Maritime Silk Road into something real and concrete that brings benefits to people," he says.
The press also launched handy brochures on the initiative in six languages at the Beijing forum.
Another publisher, China Social Sciences Press, launched a series in English, covering studies on the initiative and globalization.