Connecting thoughts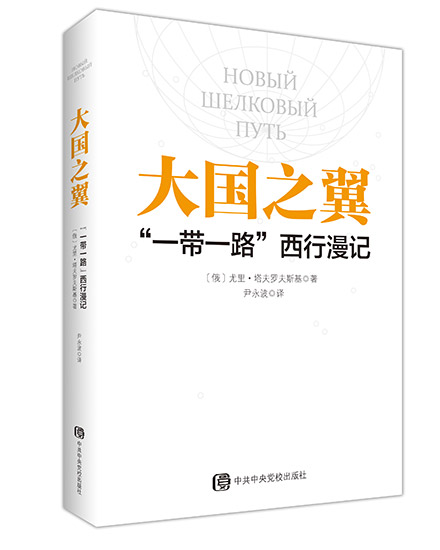 New Silk Road by Russian author Yury Tavrovsky[Photo provided to China Daily]
"The initiative connects the past and the present," he says, adding that for China, it is bringing new opportunities.
As a foreigner examining changes in China in the light of the initiative, Tavrovsky has recorded his research and thoughts in a new book, titled New Silk Road, which was released in Russian and Chinese in the two countries in May.
In the book, Tavrovsky not only writes about what he saw and heard during his trips, but also combines his knowledge of Chinese cities with references to Chinese culture, including the classic Journey to the West.
"It's a highly informative and readable book, reminding me of Edgar Snow's Red Star Over China, with a similar significance in telling the world about innovation and reforms in China, and offering the author's analysis and reasoning," says Hu Zhengyuan, who works for a Chinese think tank.
Published by the Press of the Party School, the Chinese edition was launched at a reading club event on Wednesday.
Born in 1949, Tavrovsky is the first Russian to write a monograph on President Xi Jinping, which was released in 2015 and published as a series in a Chinese magazine in 2016.