Shanghai sets up China's first college in relic restoration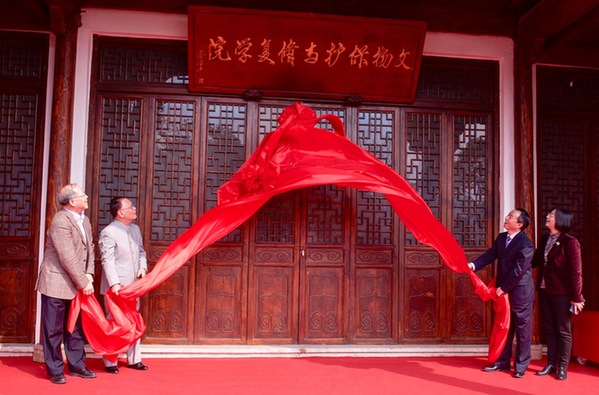 China's first college in the field of relics restoration opened in Shanghai. [Photo/Xinhua]
China's first college in the field of relics restoration has been established. The college is affiliated to the Shanghai Institute of Visual Arts and is aimed at fostering talents in the relic protection and renovation industry. The college is planning to enroll 45 students this fall.
The Relic Protection and Renovation College was created to deal with the shortage of qualified hands in the field of relic repair and renovation. Three majors have been set up in this first phase, for the renovation of oil, porcelain and ancient scripts. The college will further incorporate majors in renovations of ancient metal ware, furniture, architecture, murals and fabrics.
China now has more than 4,000 state-owned museums and over 2,000 private museums. The creation of this college is meant to hopefully close the gap between demand and supply.
The Shanghai Institute of Visual Arts previously offered some majors in relic renovation, affiliated to its college of fine arts. But level of enrollment was quite small. It's former graduates had worked on repairing some relics from the ancient ship wreckage Nanhai One.
Related: New institute dedicated to Chinese culture and innovation opens