Confucius Museum to be opened in Shandong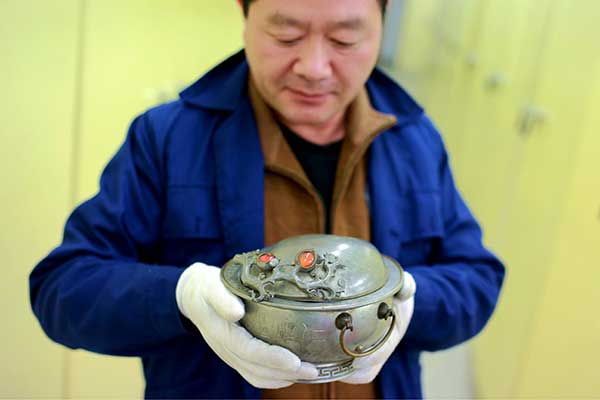 A tableware item from the Yanshenggong Mansion. The title Yanshenggong was given to Kong Zongyuan, Confucius' 46th generation descendent, during the Song Dynasty (420-479).[Photo/Xinhua]
The Confucius Museum in Qufu, Shandong province - the birthplace of China's most famous sage - will be opened in the second half of this year, a local official said on Wednesday, describing it as the country's first comprehensive museum to focus on Confucius (551-479 BC) and his ideology.
"Work on the exhibition center, the main building of the museum complex, has been completed, while detailed work on exhibition platforms and landscaping is underway," said Zhang Lizheng of the Qufu Culture Industry Park where the museum is located.
The museum complex, with a total investment of 700 million yuan ($102 million), consists of an exhibition center and six subordinate halls, covering a total of 57,000 square meters.
The museum is a cultural project showcasing Confucian teachings and relics collected by generations of Confucius, as well as a place to learn about traditional culture, said Yang Jinquan, deputy head of the Qufu bureau of cultural relics.