Hip-hop promoter in China marks anniversary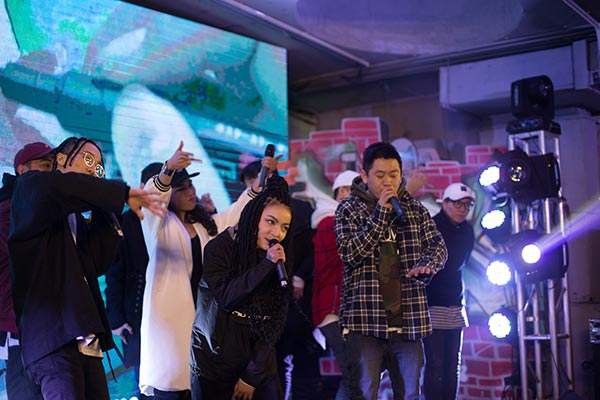 Artists perform to celebrate the 10th birthday of Hip-Hop Fusion. [Photo provided to China Daily]
Hip-Hop Fusion, a Shenzhen-based company dedicated to promoting hip-hop culture in China, celebrated its 10th birthday at Beijing's Post Mountain Space, a live house venue in the capital recently.
Meanwhile, the company also launched a collaboration with Beijing-based Taihe Music Group, which will see Chinese hip-hop artists give live shows across the country in 2017.
Founded by Li Haiqin, a veteran Chinese hip-hop culture promoter, also known as Come Lee, Hip-Hop Fusion has been holding an International Hip-Hop Culture Festival annually in Shenzhen since 2012.
Related:
Chinese songwriter sings the blues in Beijing
Chinese singer Li Yugang kicks off 10th anniversary tour