Guizhou folk artist keen to pass on paper cutting art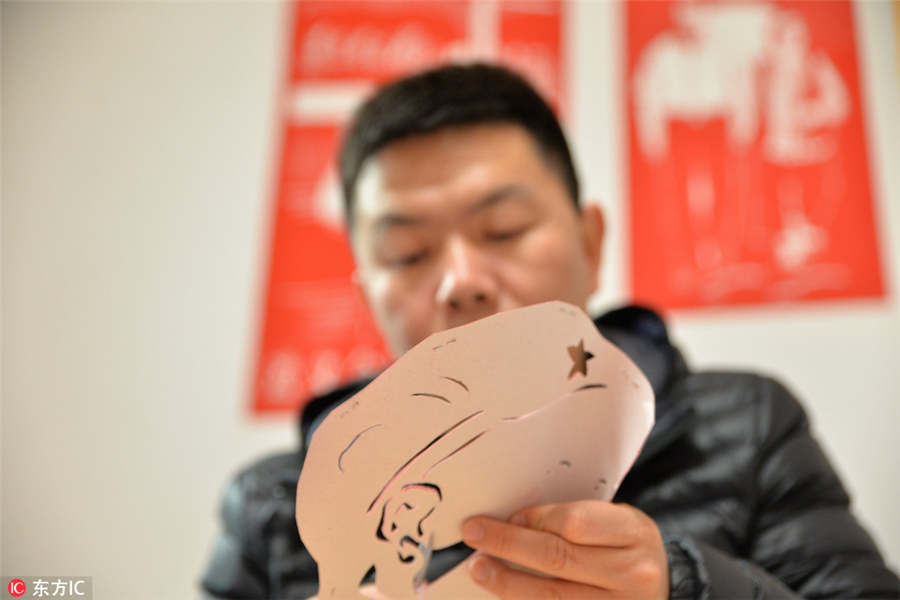 Folk artist Li Yiling concentrates intently on a paper cutting.[Photo/IC]
Li Yiling is passionate about the art of paper cutting. At 13 years old, he began learning the skills of the fine craft. Now 37, the folk artist from Zunyi, Guizhou province, has created many artworks on many subjects from human portraits to flowers, birds and animals.
He is keen to pass on the paper cutting craft, never refusing an invitation from local museums or literary federations to demonstrate his skills in public. He is also very willing to make paper cut artworks for his relatives or friends for free.
"Paper cutting is my hobby, and I am not doing it for money, just to make more friends," Li said.
Li's paper cutting works are growing in popularity with many people starting to collect his works, including one French artist who showed an interest while working in the town. Li estimates he has given out more than 1,200 works in recent years.