Artist features unique animation character in her works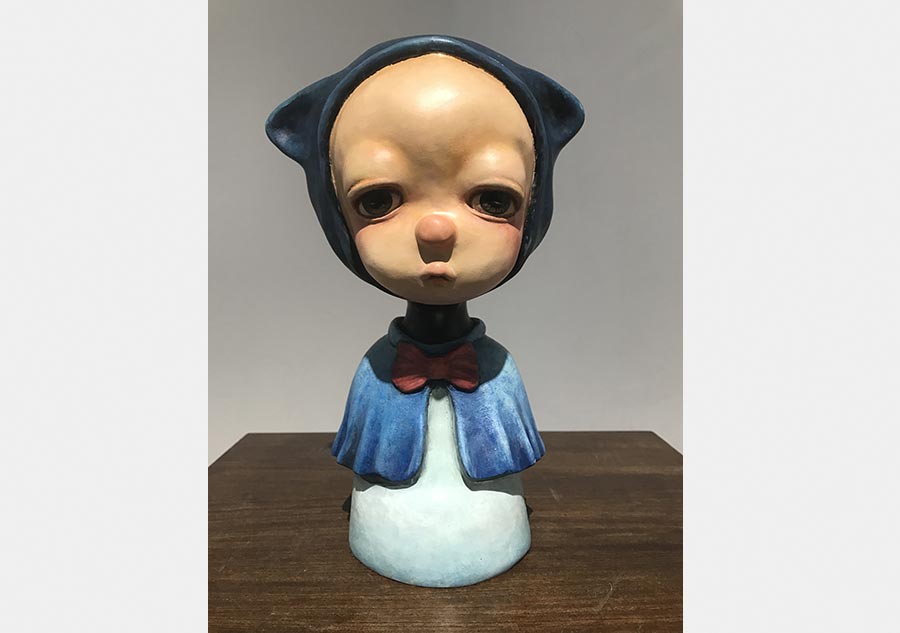 [Photo provided to China Daily]
Beijing-based artist Zhang Jing, 37, features an animation character named Diu Diu in her paintings and sculptures. It looks weak, heavyhearted and lonely, and Zhang places it in various fantasy settings to indicate the sensitiveness and innocence of her generation.
Zhang's artworks are now on show at a solo exhibition, titled The Grand Show, at the Art100 Beijing Gallery through Dec 26.
Through the utopian world that Zhang has created, viewers can join Diu Diu to embark on a journey in which they can express their emotions.