Second Hand Rose to stage Valentine's Day concert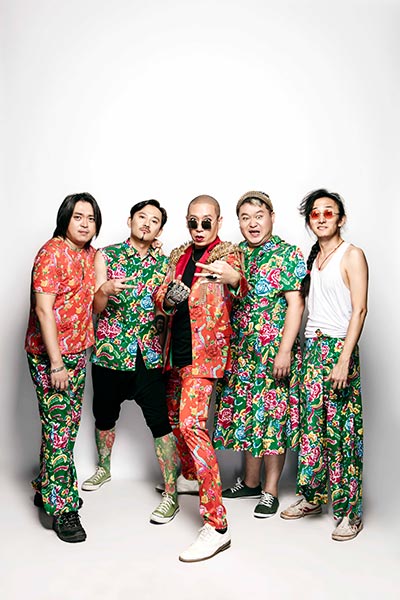 Second Hand Rose [Photo provided to China Daily]
Beijing-based rock band Second Hand Rose will give a concert at the Theater of Beijing Exhibition Hall on Feb 14, featuring their biggest hits from their five studio albums since 2004.
The group is celebrated among the country's most popular bands because of its blend of rock with Chinese folk music — especially errenzhuan, a traditional genre featuring ballad singing and dancing that's popular in northeastern China.
The outfit was founded in 2000 as the brainchild of lead vocalist Liang Long.
Its lineup also features guitarist Yao Lan, bassist Li Ziqiang, traditional instrumentalist Wu Zekun and drummer Sun Quan.
Liang's main musical inspiration came from his hometown, where he stayed in the countryside for a long time, listening to farmers singing folk tunes.
In 2002, Second Hand Rose was the only foreign band invited to the annual Swiss Snow Mountain Music Festival. It was also one of the few Chinese rock bands to perform in Shanghai at the 2003 China-Japan Pop Music Exchange Concerts organized by Japan's public broadcaster, NHK.
In recent years, the band has also expanded its territory to include contemporary art and film.
Related:
UK's National Symphony Orchestra to make China debut in Beijing