149-volume encyclopedia of Kunqu Opera published in Beijing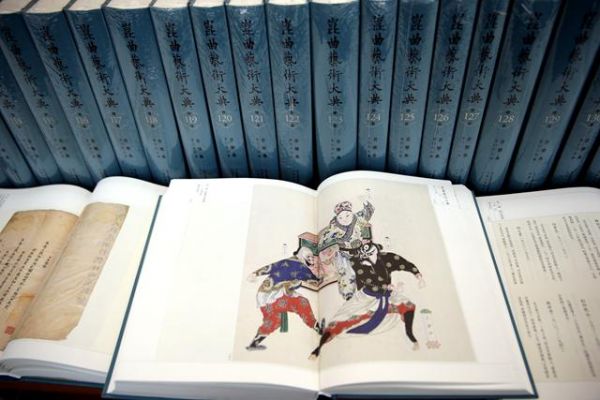 Encyclopedia of Kunqu Opera first published in Beijing, Dec 13, 2016. [Photo/ihchina.cn]
An encyclopedia of Kunqu Opera in 149 volumes has been published in Beijing.
As an intangible culture heritage protection project listed in the 11th Five Year Plan, it took hundreds of scholars and experts a decade to finish the compiling.
The encyclopedia, published on December 13, features the most important texts, pictures, videos about Kunqu Opera and its inheritors from the mid-Ming Dynasty (1368-1644) to the present.
The book series uses 90 million words, 6,000 pictures, 120-hour recordings, 400-hour videos, and 396 photocopies of documents. It has 15 volumes on history, 14 on literature plays, 36 on performance, 73 on music, eight on art, two on video and recording and one index.
Many of the texts and photocopies have been published for the first time.
At the launch ceremony, many scholars praised the encyclopedia as the most comprehensive record of Kunqu Opera, adding that it highlights intangible culture heritage protection in China.
Kunqu Opera was inscribed as one of the Masterpieces of the Oral and Intangible Heritage of Humanity by the UNESCO in 2001.