New TV series features heartthrob actors, royal tension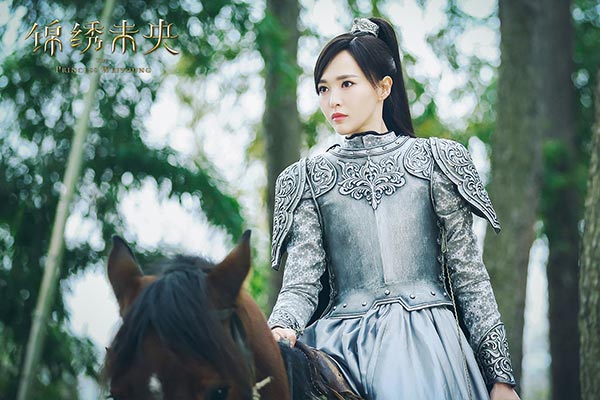 A scene from The Princess Weiyang. [Photo provided to China Daily]
With a big budget, the series required three years to polish the script and make up to 90 costumes for the princess; three months were spent on shooting.
Chinese-American actor Vanness Wu, who shot to prominence thanks to the 2001 hit series Meteor Garden, and Jiangxi-born actor Luo Jin star as two princes who compete for the throne and the heart of Weiyang.
Born in California and spending his teenage years in the United States, Wu says The Princess Weiyang is his first historical series, and the biggest challenge was to memorize some dialogue written in ancient Chinese.
"But the emotional part goes beyond culture and language. I had to immerse myself into my role's world, a blend of romance, rebellion and killing," says Wu.
Related:
Wave of TV series to mark Long March anniversary
Theater star now on TV in new spy series