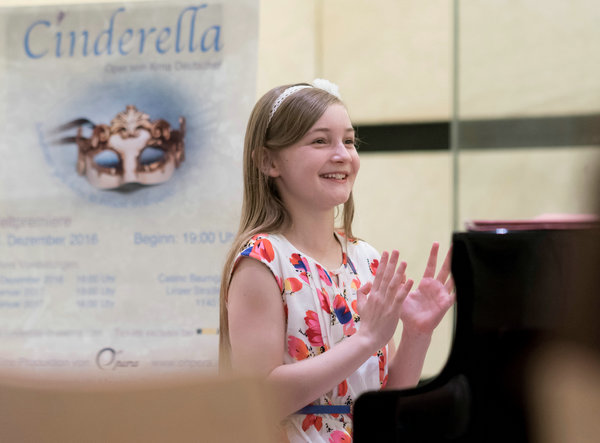 Alma Deutscher, 11, from England performs The Wiener Musikverein in Vienna on Oct 6. An opera the girl wrote, Cinderella, will premiere in the city on Dec 29. [Photo/Agencies]
With help from her jump rope instead of a metronome, Alma Deutscher has written an opera that's being staged this Christmas in Vienna, the capital of classical music. Not bad when you're aged 11.
"I sometimes think that if I had a beard and I was old and fat, then people might take me a bit more seriously," the English wunderkind said as she played excerpts of the work on the piano.
But this attitude, she added, has changed since preparations began in this hallowed former stamping ground of Mozart and Schubert for the Dec 29 premiere of Cinderella.
She started writing the two-hour opera when she was 8. In composing the music, she has given the traditional folk tale her own twist, setting it in an opera house.
Thus the eponymous heroine writes a tune that perfectly fits the handsome prince's poem, while the evil stepsisters are "pompous prima donnas", the young composer explained.