Animal reality show starts debate on animal rights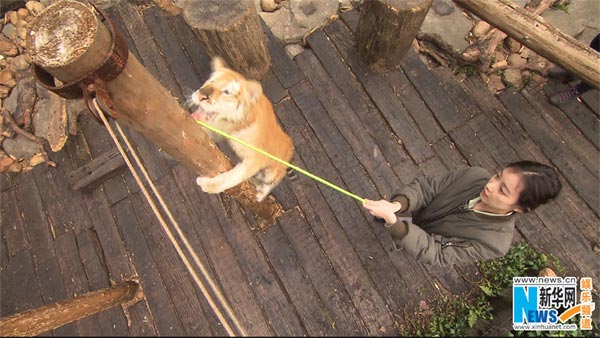 Chinese actress Ni Ni interacts with a baby tiger during the reality show Wonderful Friends. [Photo/Xinhua]
WAZA said the show dresses up chimpanzees and orangutans in human clothes and markets them as "cute pets".
Yan Dianya, director in chief of the show, responded to criticism by saying the show's original goal was to help establish emotional interaction between humans and animals.
"The program calls for public attention to animal loving and protection, and it is our responsibility to also address debates on animal issues," said the director.
She said she welcomed animal organizations to get in touch with the show's crew on how to better protect the animals.
"However, as a TV program, the crew has neither violated any animal protection laws and regulations, nor done harm to the animals," she said.
The crew developed the story lines from details provided by professional animal keepers at the zoo to give the show's animals more character and show their emotional side. Many "entertaining effects" were added during the editing and post-production process rather than during the shooting.