TV enters the Berlin fest in big way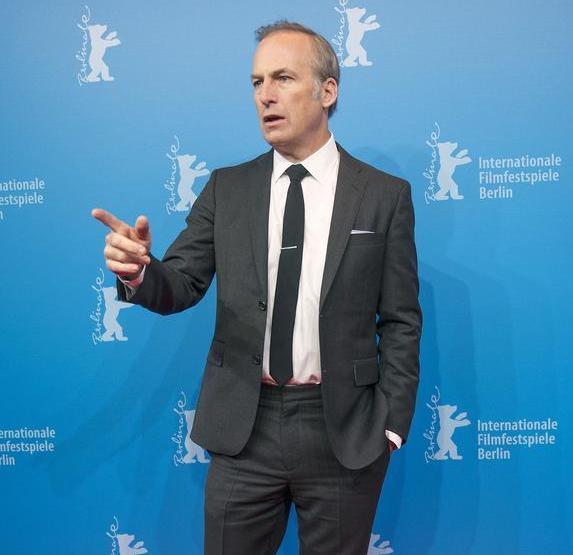 Cast member Bob Odenkirk arrives on the red carpet for a screening of U.S. television series "Better Call Saul" at the 65th Berlinale International Film Festival in Berlin February 10, 2015. [Photo/Agencies]
The line between television and cinema has been further blurred this year as the Berlin International Film Festival and the European Film Market (EFM) give significant space to TV drama for the first time.
The jury due to hand out the main awards on Saturday evening even includes Matthew Weiner, best known as the creator of the "Mad Men" drama series.
The "Breaking Bad" spinoff "Better Call Saul" featured in a group of four made-for-television drama series shown in the festival's "Berlinale Special" forum. Two days were set aside at the EFM for sales of a select group of TV dramas, its director, Matthijs Wouter Knol, told Reuters.
"We know that many people attending the market are officially working both on films and on drama series with the same talent," he said. "We know that many TV people are in Berlin during the Berlinale and we felt why don't we make that part of the market?"
Knol said he did not want to turn the EFM into a full-fledged television marketplace, such the MIPTV event held in Cannes in April, but intends to provide a sales forum for series that make the grade in terms of plotting and production values.
"We really tried to position the EFM as a film market where high-quality drama series find a place made by people familiar with the film industry," he said, adding he was looking for "drama series looking and feeling as if they could be cinema."
"To many others we said, 'No thank you, that's not the kind of series we want to have'."
The Dutch-born Knol, in his first full year in the EFM directorship, also organised a roundtable discussion of the film industry in China to try to forge closer links between the European film industry and China's huge market.