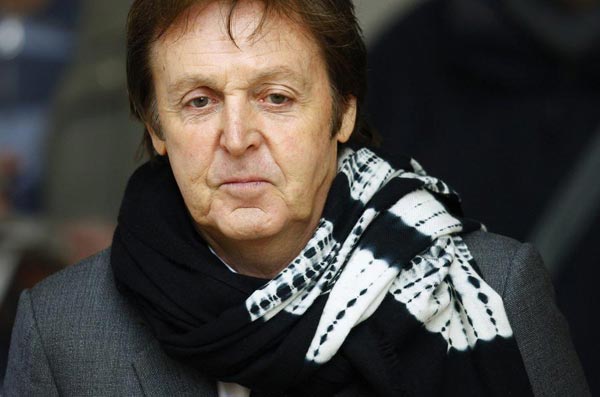 Former Beatle Paul McCartney leaves the High Court in London in this February 15, 2008 file photo.[Photo/Agencies]
Ron Howard will direct a documentary on the Beatles that focuses on the band's touring years during the early 1960s.
Howard announced the project Wednesday. The film is being made with the cooperation of Paul McCartney, Ringo Star, Yoko Ono and Olivia Harrison. The Beatles company, Apple Corps, is co-producing the film.
The as-yet-untitled film is the second documentary directed by Howard, who said he's long been a Beatles fan. Howard previously made the 2013 Jay-Z documentary ``Made in America.''
The film will run up to the Beatles' final concert in San Francisco's Candlestick Park in 1966. Much footage for the documentary has already been gathered.
The movie is tentatively slated for release late next year.