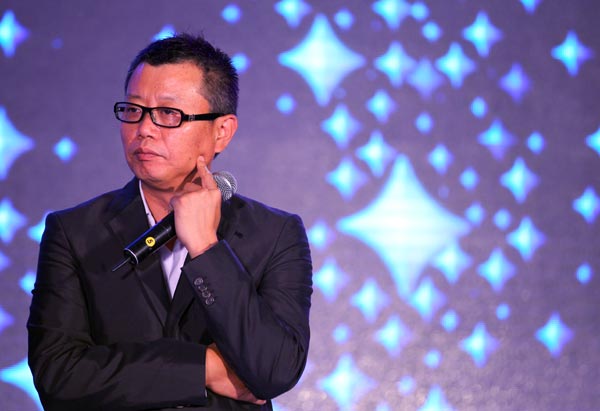 Chinese musician Song Ke attends an signing event in Beijing on June 18, 2012. [Photo by Zou Hong/Asianewsphoto]
Song Ke, a guru in Chinese music circles, was long concerned by the poor state of China's recorded music industry, which has been badly affected by piracy.
That is, until he hit upon a new idea. Together with more than 10 record companies, including H. Brothers Music and Taihe Rye Music, Song, managing director of Evergrande Music, worked together with Jingdong, one of China's biggest online retailers, also known as 360buy, to launch Dong Yue, or Dong Music, to revive the Chinese music market and protect copyright.
His first move was to release Beijing-based singer-songwriter Zhang Wei's latest album, 30, through Jingdong's online promotion and distribution channels. The album sold more than 10,000 copies before it was released officially.
"Nowadays it isn't just piracy that is our problem. We have to get a fairer distribution system to motivate the music industry," Song says. He adds that although cooperating with online retailers is just an experiment, he sees it as a good start.
Around two years ago, Song met with people from Jingdong and they started negotiating possible cooperations and solutions to save the local music industry.
According to Lou Wei, general manager of Digital Music and MVD department of Jingdong, music products, including CDs and DVDs, have been an important part of Jingdong Music, a licensed digital music service of the online retailer, since it was founded in 2011.
He says that Jingdong Music has more than 100,000 products, more than 1.5 million digital songs online, and 500,000 registered users. The first year revenue was 50 million yuan ($8 million) and this year the revenue is expected to reach 100 million yuan, making it the largest music platform in China by sales.
"The physical music market in China drops every year by about 15 percent, but Jingdong's sales climb steadily. We are optimistic about the plan," Lou says.