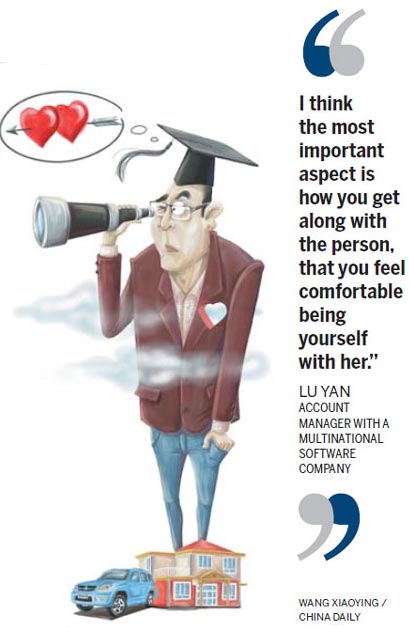 While the 'leftover women' phenomenon has been perhaps overstated, the rarely discussed reality of the 'missing women' means there are actually far more 'leftover men' - many of whom would be considered catches. Tiffany Tan reports.
Lu Yan traveled back to Jilin province this Spring Festival as he always has - alone.
The 35-year-old wishes he could finally bring home a wife and kids, like all his closest friends do. But he remains single and searching.
The account manager with a multinational software company owns a car and has an apartment in his hometown. And he receives a salary that's "among the highest in my field".
He's also studying toward a master's degree in business administration.
Lu is considered a catch in a country where a house, a car and cash reserves are hallmarks of a desirable groom.
He lives in Beijing, where there are hundreds of thousands of equally single women.
So, why's he still single?
Related: