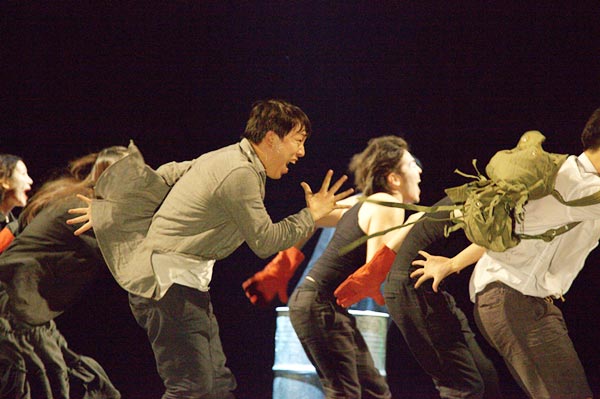 A still of the play "to Live." [Photo/Meng Jinghui Studio]
The play "To Live" directed by Meng Jinghui is set to return to stage in
Beijing
on January 24th, 2014.
Speaking to CRI the famous Chinese actor Huang Bo said that it was the sense of curiosity and danger that drew him to the play. He said, "The novel written by Yu Hua is great and Meng Jinghui is on the list of my favorite directors. But when you combine the two, a sense of curiosity and danger fills me from within. I wasn't clear what would come out. I really want to give it a try. "
The play is adapted from Chinese writer Yu Hua's famous novel of the same name. In 1994, Zhang Yimou directed a big screen version starring comedy actor Ge You. Ge won the award for Best Actor at the 1994 Cannes Film Festival for his role in the film.
The play was first staged last year on September 14 and has been performed more than fifty times. About 80 thousand people have viewed the performance.
The play will also be staged in the Deutsches Theater, Berlin on February 8 and 9 this year.