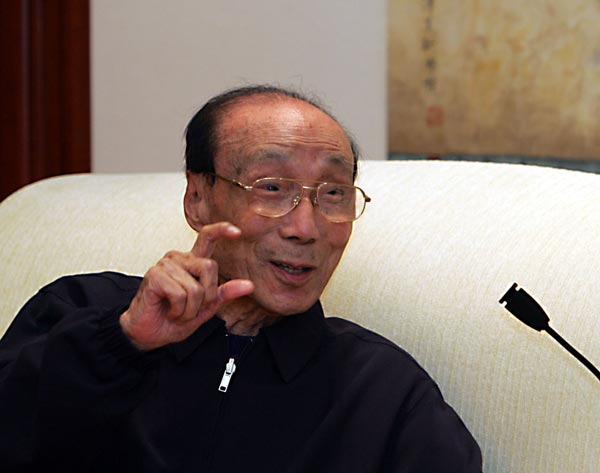 Hong Kong media mogul and philanthropist Run Run Shaw speaks in Chongqing in this file photo. [Photo/Asianewsphoto]
Hong Kong media mogul and philanthropist Sir Run Run Shaw passed away peacefully at his home in Hong Kong on January 7, 2014. He was 107.
Shaw, born on November 19, 1907, was one of the most influential figures in the Asian entertainment industry and the founding father of Shaw Brothers Studio and Television Broadcast Limited, which dominated media production in Hong Kong.
Shaw's involvement with cinema began at the age of 19, when he joined his brother Rumne Shaw to establish the Shaw Organization in Singapore in the summer of 1926, which later became Shaw Studios.
From 1929 to 1933, influences from economic slowdowns in the US spread worldwide which affected Asian cinemas. Many theaters were forced to close, but the Shaw brothers carried on.
Shaw was the first to propose filming audible Chinese films, as he realized the disadvantages Chinese films had in comparison to audible films that were already popular in the West.
He was once quoted as saying, "Times are hard, and no one wants to spend money on audible films. This is an opportunity for us. Let's be the first to do this."
By the 1960's, Shaw Brothers was Asia's biggest producer of movies, including The Magnificent Concubine, which won the Grand Prix at the 1962 Cannes Film Festival. It was also Shaw Studios that introduced kung fu films to the world.
Here are the top 10 films Run Run Shaw made.