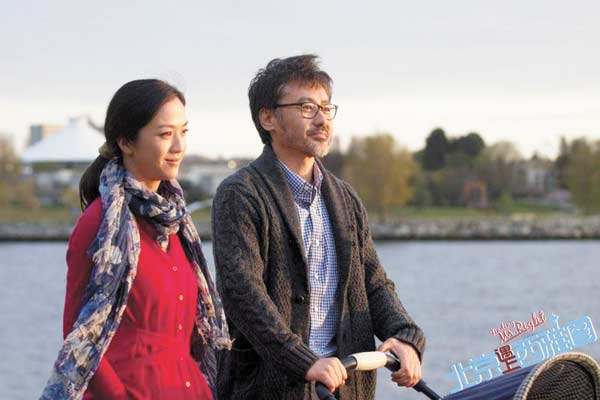 Chinese movie Beijing Meets Seattle, featuring Tang Wei and Wu Xiubo, was a box-office hit and has attracted more Chinese tourists to Seattle.
China-based DMG Entertainment, the company that partnered with Marvel Entertainment on Iron Man 3 in China, has reached an agreement with Washington Filmworks to develop, produce and shoot a Chinese-language TV drama in Seattle.
The memorandum of understanding between the two companies signed in Beijing recently was part of a collection of trade agreements reached by China and Bellevue, Washington mayor Conrad Lee and representatives of Washington governor Jay Inslee.
DMG CEO Dan Mintz noted that "the Seattle area boasts a highly diverse cultural make-up and that includes a lot of Chinese and Asian communities, which makes it a perfect place to set the show".
"China represents a major trading partner for a wide range of Washington State industries," said Washington Governor Jay Inslee. "The agreements signed today with Chinese film and technology companies, like DMG, will lay the foundation for our shared economic success."
The show - planned to begin production in early 2014 - will follow the lives of Chinese students adjusting to life in the US and is expected to reach an audience of hundreds of millions when it airs via CCTV, China's predominant television broadcaster, whose 42 channels reach an audience of 1.2 billion viewers.
Mintz added that "support from Washington Filmworks and Governor Inslee's office has been great and is a clear indication of the future of this collaboration. We are really looking forward to working with WFW and the many talented TV production crew in Washington for the upcoming show and beyond".
Early this year Beijing Meets Seattle (officially translated as Finding Mr Right), a romantic Chinese movie inspired by the American film Sleepless in Seattle, which was wildly popular in China, took in nearly $83 million in the domestic box office. The movie has attracted more Chinese tourists to Seattle, according to Mark Wen, president of the Washington State China Chamber of Commerce.
The new film partnership is designed to further international business development opportunities, support intercultural understanding, promote Washington state as a destination for Chinese motion picture production, and establish relationships with government and business entities on both sides of the Pacific, according to Amy Lillard, executive director of Washington Filmworks.
Other film initiatives announced in Beijing include a retrospective of the work of Chinese director Ning Ying planned for next year in Seattle, a program of cultural exchange through micro films produced in both China and Washington state, and a future fundraising event to support the construction of a Bruce Lee Action Museum.