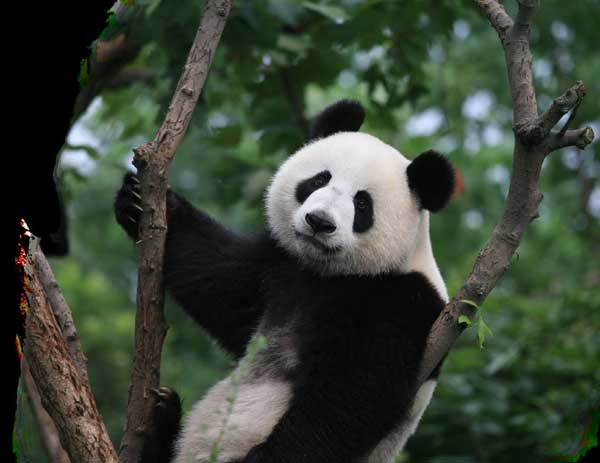 A newly published English-language book, Hello, I'm Panda, reveals many little-known details of this rare animal. [Photo Provided to China Daily]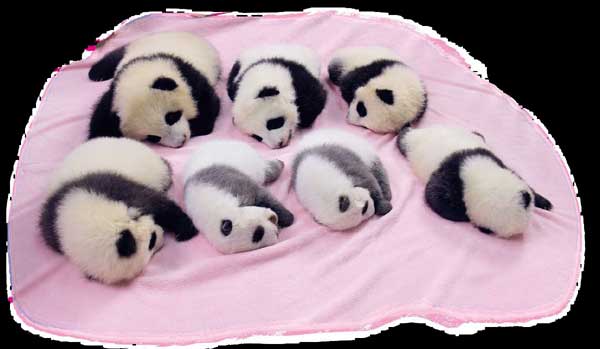 Author Tan Kai, a panda enthusiast, has written poems and stories about the adorable animal. Mei Jia speaks to him about his latest book, which has a panda telling the stories of her clan from a first-person perspective.
If pandas could talk, will anybody resist listening to the cute creatures?
"Dear friends, nice to meet you. I'm Panda Nini. My face is round just like a fat doll wearing sunglasses. My appearance makes me look like a naughty simpleton, and even a little clumsy. My butt twists when I walk. It's so funny! Why are we all black and white?"
Nini is the storyteller in Hello, I'm Panda, who tells the stories of her clan in a new book by Sichuan Children's Publishing House. It will be launched in English in the coming months.
Tan Kai, the author, says he believes among numerous books introducing the creature, his work is unique because it could be the first time that a panda has taken the role of a first-person narrator.
"The first-person narration connects the readers with pandas instantly," Tan says, "making the readers feel for the pandas."
Yin Chuan, editor with the publisher, says the colorful book attracted huge interest from international publishers who visited their stands during the 2013 Frankfurt Book Fair in mid-October. More than 200 precious pictures add value to the book, she says.
They're either old pictures of high historic value or rare beautiful photographs provided by the Chengdu Research Base of Giant Panda Breeding, Yin says.
"Nothing has survived the long-term transformation of nature and history like the pandas, and that's why they are widely adored," Tan says.
Tan, born in 1943 in Sichuan province, makes a name as the Panda Writer for the numerous fiction and nonfiction works he has created in 33 years of tracking down the pandas' footprints with experts and research teams, covering all reserves in the province.
"I was there in many cases. Those experiences make my books on pandas like fresh dishes served hot, not the cold dishes that are reheated," says Tan metaphorically.
He is the executive editor of bilingual magazine Giant Panda, and took part in launching "Panda TV" on website ipanda.com.