In the footsteps of pandas and poets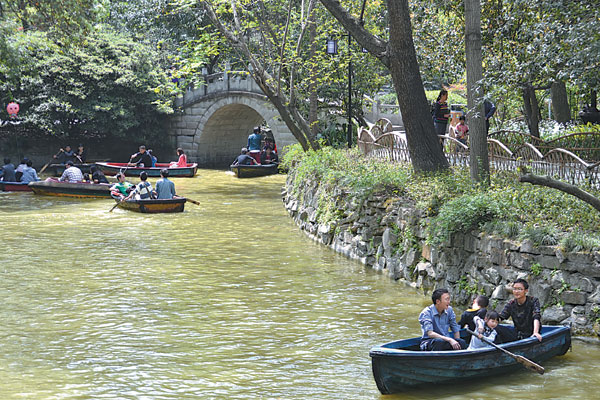 Chengdu boasts a warm climate year round People enjoy leisure time at the People's Park in. Photos by Todd Balazovic / China Daily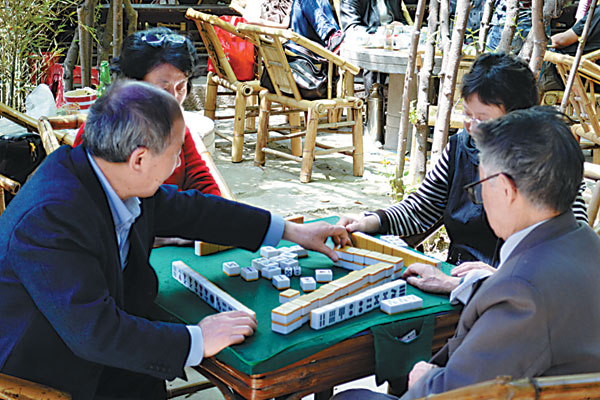 Visitors can indulge in some people-watching as locals play mahjong
From historic Chengdu to the sprawling metropolis of Chongqing, Lee Hannon reports on a tale of two cities.
The famous poet Du Fu has long been called China's Shakespeare, but if literary history has respect for its elders then the Chinese wordsmith has 800 years on the Bard of Avon. The renowned Tang Dynasty (AD 618-907) writer was not originally from Sichuan province, but it was while living a simple life in a thatched house in Chengdu where the poet - revered, learned and recited by all Chinese school children - penned more than 200 pieces of work. Today, the Du Fu Thatched Cottage Museum is just one reason to visit the capital of Sichuan province, which boasts a warm climate year round, but for those with a taste for spice, a mind for history and modern style, the city offers a feast of discovery.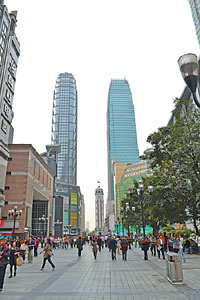 Chongqing is rich in history and modern skyscrapers
Located in China's southwest , Chengdu is home to around 14 million people with a history that can be traced back more than 2,500 years as an ancient capital.
The title of capital may have disappeared many years ago, but the city's historic significance as a center of regional politics, military and commerce remains forever.
Getting to Chengdu is relatively easy from any city in China with direct flights for less than 2,000 yuan ($320). British Airways recently announced it will start three direct flights a week from London, making the city much more accessible to European travelers eager to get beyond the must-see sights of Beijing and Shanghai.
Located in the city center, the Shangri-La Hotel is ideally situated to traverse the scenic spots and offers great views of the Jinjiang River and Hejiang Pavilion, and it is within crawling distance of one of the city's main bar streets.
The hotel boasts 593 guestrooms and suites with all the latest gadgets and gizmos for the modern traveler: wall-mounted plasma TV screens, free WiFi and the luxury of the Horizon Club, where guests are treated to evening cocktails, canapes and complimentary suit-pressing.
The laid-back city, sometimes called "the land of milk and honey" due to its agricultural wealth, is vast - and just within the city limits there's plenty to see and do.
Take a trip to the heart of the city, where enormous statue of late Chairman Mao Zedong looks over Tianfu Square. At night, the scene features dancing couples, lively music and an impressive water show synchronized to music.
It is also a good place to get your bearings, as it is the very center of the city. The hub of Chengdu's impressive subway system is also located directly under the square.
The People's Park, just two blocks west of the square, offers another one of the region's pastimes, a place where you can sit for hours, sip tea and indulge in some people-watching as locals play mahjong and fish under bonsai trees.