'Great inventions of the modern age' grip expats in China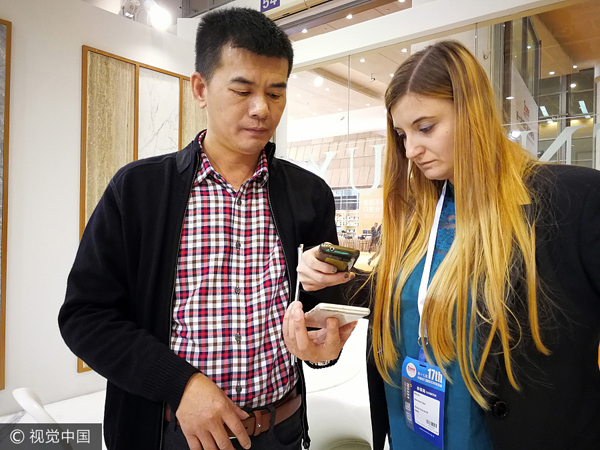 A Chinese businessman and a foreign businesswoman exchange WeChat account information at an expo in Xiamen, East China's Fujian province, on March 6, 2016. [Photo/VCG]
5. WeChat
Don't be surprised if you ask an expat in China for a business card, he offers to add you to his WeChat account instead. A recent survey found expats are more active on the popular social media app than Chinese.
According to a report released by WeChat, an app by Tencent Holdings Ltd, on Wednesday, foreigners send 60 percent more messages each month compared with typical Chinese users born in the 1980s or the 1990s.
It also showed that expats living in China favor communicating through emoji stickers, voice calls and video chats, using them 45 percent, 42 percent and 13 percent more than Chinese respectively.
Six out of 10 foreigners said they use WeChat Pay for transportation, food deliveries, restaurants, hotels, supermarkets and online shopping.
Red envelopes, a digitalized Chinese tradition of sending each other a sum of money as a gift, is also frequently used by foreigners, who send 10 red envelopes monthly on average through WeChat.