'Great inventions of the modern age' grip expats in China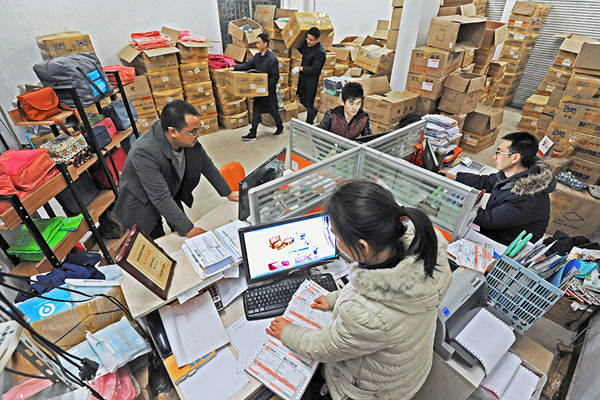 Employees of an online store process orders in Qingyanliu village, East China's Zhejiang province on Dec 29, 2015. [Photo/Xinhua]
3. E-commerce
The internet is driving the economic growth in China, home to about 731 million internet users - roughly the population of Europe - and 695 million users surfing online via mobile phones.
The world's largest and fastest-growing e-commerce market is expected to expand transactions to more than 40 trillion yuan ($5.76 trillion) by 2020, according to China's 2016-2020 e-commerce development plan.
Many foreigners may feel excited about China's online shopping market, but sometimes miss out on shopping sales due to language, cultural and logistic barriers.
For expats living in China, finding their way around the giant online shopping platforms run by Alibaba, which offers more than 800 million products, can be a daunting task.
This led long-term US expats Charlie Erickson, Jay Thornhill and Tyler McNew to develop Baopals, an English-language website that helps foreigners in China navigate and buy goods on Alibaba platforms Taobao and Tmall.
With an investment of about 500,000 yuan ($77,000), which included their own personal savings and financial help from friends, the trio set up Baopals in Shanghai last year.