Banders brave elements for migration studies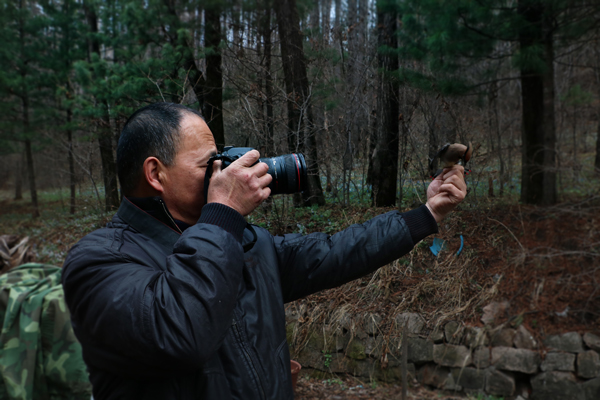 Wu takes a photo of a bird. Photo Provided To China Daily
But this doesn't stop them.
"Many birds will migrate twice a year between their breeding and wintering grounds," he said.
"We should learn from their perseverance."
When banded birds return, it gives Wu a great sense of accomplishment.
"In 2013, I found a yellow-throated bunting with a tag belonging to our station. After looking up its number, I found that it had been 10 years since it was last seen here," he said with excitement.
Xu Qing, an ornithologist from Northeast Forestry University, said: "What the bird banders do is significant for our scientific research on migrating birds. They provide important information about migration patterns and the health of different species of birds, as well as monitor the birds' populations."
Contact the writers at zhouhuiying@chinadaily.com.cn