Top Go player to face AI nemesis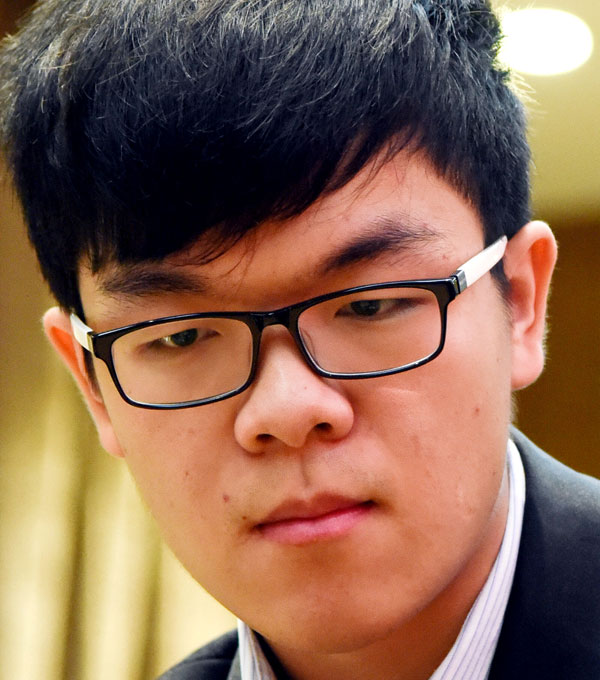 Ke Jie, the world's No 1 Go player, according to Go Rating rankings. [Photo/China Daily]
Despite the losing streak that human board game champions have had at the hands of artificial intelligence opponents, the world's No 1 Go player, 19-year-old Ke Jie of China, says he's determined to beat Google's AlphaGo next month.
Ke, the top-ranked human player, will challenge AI program AlphaGo, developed by Google DeepMind, in a best-of-three contest as part of the Future of Go Summit in Wuzhen, Zhejiang province, from May 23 to 27, the Chinese Go Association said on Monday.
The showdown will be the latest between elite human Go players and AlphaGo, which defeated South Korean Go master Lee Se-dol 4-1 in a match in March 2016 before racking up 60 straight wins against human players from China, South Korea and Japan-including Ke-in fast-paced online matches as of January. The upcoming match will be in a different format.
Despite AI's advantages in strategic thinking and unpredictable tactics, Ke said he is all set to beat AlphaGo on behalf on humans this time.
"I feel honored to represent humans in taking on AI opponents again. AlphaGo has proved its undisputed prowess in the game, but I will never give up any chance to win," said Ke, who holds multiple world titles. "I will maintain a do-or-die state of mind to try to beat it."
Ke will win $1.5 million if he can defeat AlphaGo, said Hua Xueming, leader of China's national Go team.
Go, which originated in ancient China, is a game where two players take turns placing black and white stones on a grid of 19-by-19 squares to try to take control of the most territory on the board.
While Ke was beaten by AlphaGo during its 60 wins in the fast-paced format, which requires each contender to make at least three moves every 20 seconds, the clash between Ke and AlphaGo in Wuzhen will take place in classic format, which allows each contender more time to think through their moves.
"If he is given more time to develop his play, I think Ke has a chance to win this time around," Hua said.
Alongside Ke's individual match, the summit will include pair and team competitions with other high-ranking Chinese professional players like Lian Xiao and Gu Li.
In the pair format, Lian and Gu will face off, with each having an AlphaGo teammate. Also, five Chinese players will play together, alternating moves, to test AlphaGo's adaptability to their combined style in the team event.
Scott Beaumont, president of Google Greater China, envisions a unique chance to explore the mysteries of the game while pushing the limits of AI development.
"Ultimately, it's about the development of the game by finding new methods, new possibilities. ... You've got a group of computer scientists who love the game combined with professionals who have a deep passion for the game, exploring possibilities that before that combination wouldn't have existed. I think that's a beautiful thing," he said.