Rockefeller family's connection with China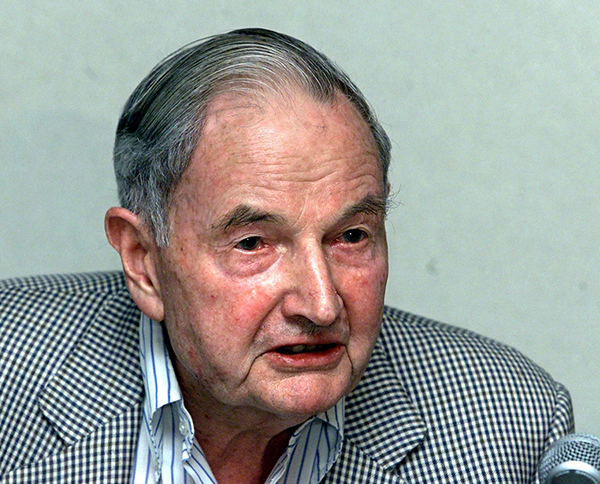 This file photo taken on February 18, 2001 shows US banker David Rockefeller answering questions during a press conference in Havana. [Photo/VCG]
David Rockefeller, the billionaire businessman and philanthropist who was the last in his generation of world- famous philanthropic families, died Monday at 101.
The life of David Rockefeller also witnessed the Rockefeller Foundation's century-long connection with China that saw investments in China's science, medicine, and higher education.
The Rockefeller family's connection with China date back to 1863, when John D. Rockefeller sold his first kerosene to China and presented his first gift to China missions.
The Rockefeller Foundation entered China in early 20th century when the West was moving toward modern ideals of evidence-based medicine.
The foundation bought the Union Medical School and renamed it the "Peking Union Medical College."
The foundation not just wanted to establish a first-class school of medicine in China. It also introduced the US Johns Hopkins model to the Peking Union Medical College Hospital.
Peking Union Medical College Hospital remains one of the finest hospitals in China today.
Over the course of the 20th century, several hundred Chinese institutions and many thousands of Chinese scholars and practitioners received Rockefeller philanthropic support.
David Rockefeller visited China and met late Chinese Premier Zhou Enlai in 1973. In 1979, the Rockefeller Foundation came to China to reprise its historic roles, bringing resources to rebuild China's medical infrastructure and revitalize its life sciences, and to link China with global scientific networks.