Upgrade of capital on target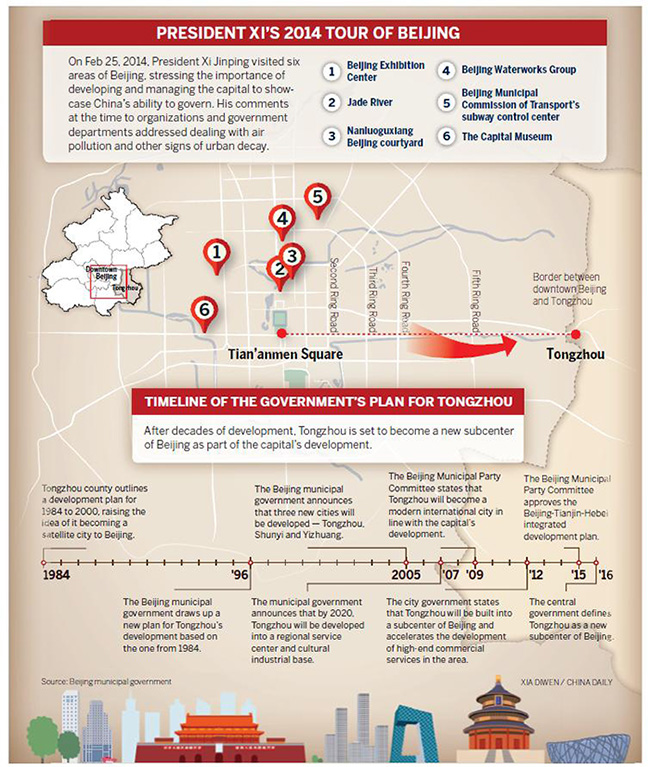 Markets and industries will continue to be relocated to surrounding areas
Beijing has made a series of successful steps to remove noncapital functions out of the city since President Xi Jinping paid a visit to several places in the capital three years ago, giving clear guidance on the integrated development of Beijing, Tianjin and Hebei province.
Xu Shaoshi, head of the National Development and Reform Commission, China's top economic planner, said earlier this month that the central authority has carried out 12 specific plans for Beijing-Tianjin-Hebei integration in the areas of transportation, ecological protection, industry and scientific technology.
"Construction of Tongzhou, Beijing's subcenter, is moving at a fast pace. Meanwhile, the regional wholesale markets, regular manufacturing companies, schools and hospitals should be moved out gradually," he said.
According to Xu, Beijing has moved about 370 wholesale markets to Hebei province in the past three years as well as having eliminated 1,300 manufacturing companies.