China improves in English proficiency rankings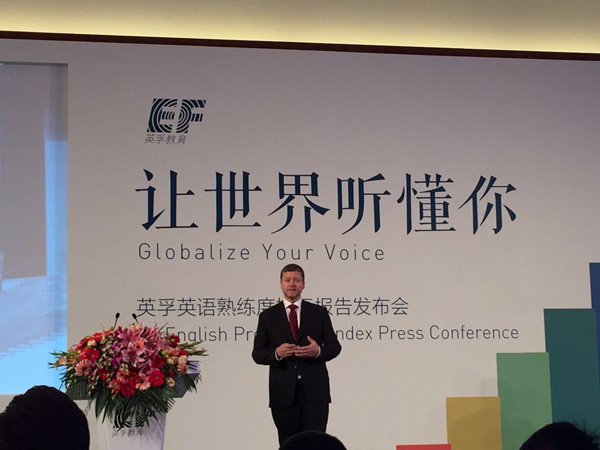 Swedish education company EF Education First releases their 2016 English Proficiency Index in Beijing on Nov 15, 2016. [Photo/China Daily]
General English proficiency in China has improved year-on-year, but is still lingering at the intermediate to basic level, according to a new report.
Swedish education company EF Education First released their 2016 English Proficiency Index in Beijing on Tuesday, with China rising eight places to 39th among 72 countries and regions.
Out of the whole country, residents of Shanghai and Hong Kong were found to be the most proficient in English.
The report is based on the EF Standard English Test results of 950,000 adults from 72 countries and regions across the world. The test, which consists of reading and listening, was developed by Education First.
Elsewhere in the world, the report found that adults from the Netherlands are the best English speakers among people from non-English speaking countries. The Danes and Swedes ranked 2nd and 3rd, respectively.
Meanwhile, Singapore ranked first in Asia for English proficiency.