Peking University professor wins post at Paris academy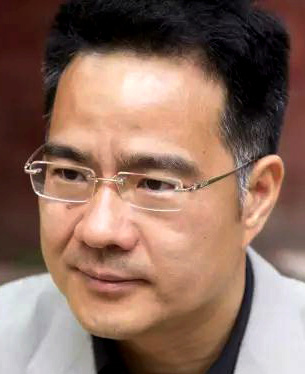 Dong Qiang, professor of French language and literature at Peking University
A Peking University professor has been elected as a correspondent, or tenured foreign associate member, by France's Academy of Moral and Political Sciences, the first Chinese associate member of the Paris academy.
Dong Qiang, chairman of the Department of French Language and Literature at Peking University, is a noted scholar, translator and literary historian and is an expert on Chinese and French culture. He has been engaged in promoting Sino-French cultural communication for decades.
Dong was to take office while attending the annual meeting of the academy this week.
"I studied in Paris at an early age. I deeply felt that Western countries rarely knew China. Thus, it is important to improve the communication between East and West," Dong said.
After earning a bachelor's degree from Peking University in 1987, he went to France to pursue further study. He was in France for 12 years and was once a student of the Czech-born writer Milan Kundera.
In 2001, Dong returned to China and began teaching at Peking University's Department of French Language and Literature.
He has published more than 30 books, including translations of The Analects of Confucius and Kundera's The Art of the Novel, promoting cultural communication between China and France.
In 2013, he received the top award from the French Institute - The Great Medal of the Francophone. Last year, he was awarded the French Legion of Honor by Prime Minister Manuel Valls during a visit to China. This year, he received an honorary doctorate from Free University of Brussels.
The Academy of Moral and Political Sciences, founded in 1795, is one of the five academies of the French Institute.
The academy brings together prominent figures worldwide in various fields, including politics, economics, international relations and religious studies. Renowned fellows of the French Institute have included philosopher Henri-Louis Bergson, winner of the 1927 Nobel Prize in literature; statesman and historian Adolphe Thiers; historian Jules Michelet; and diplomat, political scientist and historian Alexis de Tocqueville.
Luo Wangshu contributed to this story.