China bans auction of looted cultural relics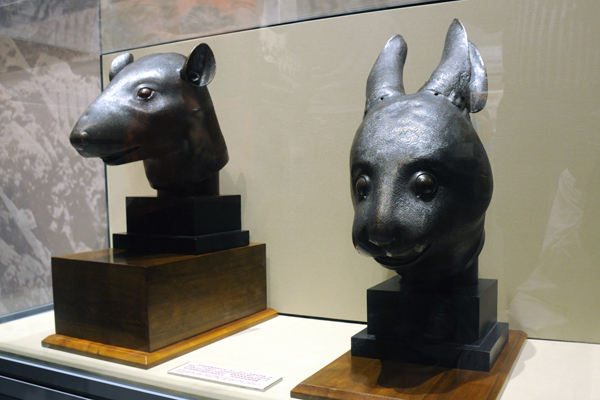 Two bronze heads looted from the Old Summer Palace by Anglo-French allied forces during the Second Opium War in 1860 is on exhibition at China National Museum in 2013. [Photo/VCG]  
China's cultural relics watchdog has established a regulation banning the auction of stolen, smuggled and looted cultural relics nationwide. The regulation was issued by the State Administration of Cultural Heritage.
Other types of relics that are banned from being auctioned are those that have been legally confiscated by the government, those that are owned or stored by government sectors, and those belonging to State relics shops, national enterprises, the military and private museums. The regulation also stipulates that the State Administration of Cultural Heritage retains purchasing priority and the right to set prices for artifacts that do make it to legal auction.
Cultural relics from China have been auctioned many times in recent years, upsetting both the Chinese government and the public. In 2009, two bronze sculptures, representing the heads of a rabbit and a rat, were auctioned in Paris. These relics were looted when the Old Summer Palace of Emperor Qianlong (1736-1795) was burned down by Anglo-French allied forces during the Second Opium War in 1860.
Though the new regulation has been warmly welcomed on Chinese social media, many Internet users have also expressed concern, pionting out that the regulation has no authority in overseas markets, which is where most looted cultural relics end up.