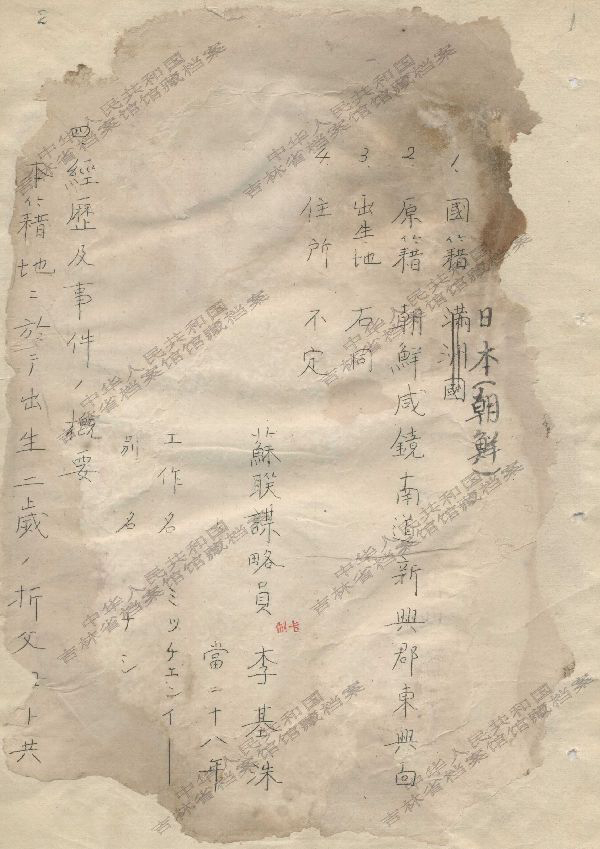 This file shows the punishment of Soviet Union spy Lee Gisu by Yanji Kempeitai leader AbeOkiyosi on Sept 16,  1941. [Photo provided to chinadaily.com.cn]
Special coverage: Files shed new light on Japanese atrocities
Seven files are disclosed this time on the special transfer of personnel to Unit 731. The "special transfer" refers to the concealed act of the Kwantung Kempeitai military police authorities to transfer captured spies and anti-Japanese soldiers to Unit 731 for human body tests without any court trial. The archives show that 277 persons were transferred to Unit 731 in this way, including some Russians and Koreans.
These archives mainly recorded:
Procedures and working mechanism of the special transfer;
Reports on the special transfer to Unit 731 from Kempeitai in different locations;
Basic information on the following persons who were transferred in this way: Lee Gisu, Li Wengang, Wang Guocai and Jiang Rongquan; and
Information on the successful escape by Jiang Rongquan on the way of transfer to the Harbin Kempeitai, a documented case of escape from the evil hands of Unit 731.