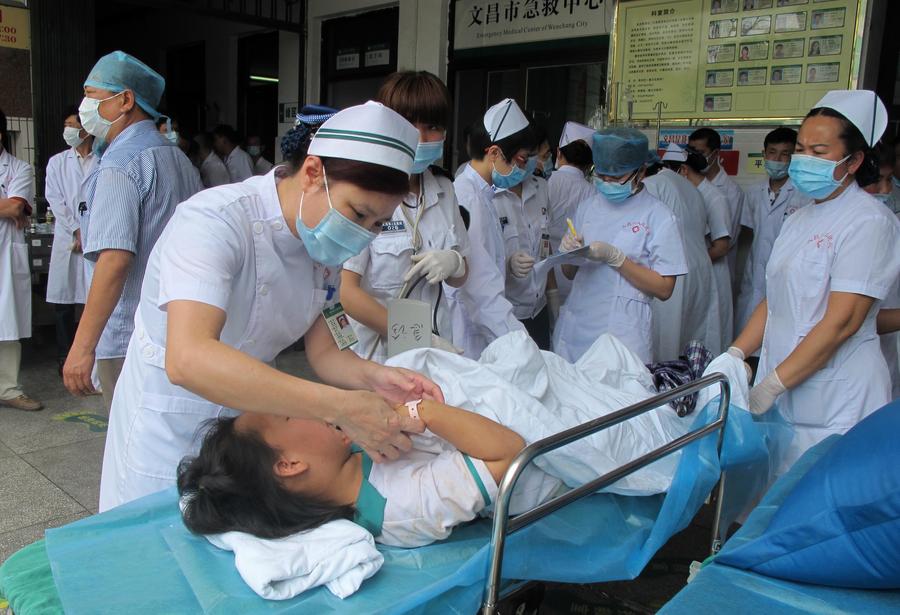 Medical workers give treatment to injured passengers of a bus overturn accident in Wenchang city, South China's Hainan province, April 10, 2014. [Photo/Xinhua]
HAIKOU - Eight pupils died and 32 were injured when a bus overturned in China's southernmost province of Hainan on Thursday morning.
The accident happened at about 11 am in Chengmai county, where Xincai School had organized an outing for 586 students in 14 buses, according to the county government.
Of the injured, four were seriously wounded. They are receiving treatment at a local hospital.
The Xincai School, a private school, did not report to any authorities before organizing the outing, according to the government.
The county government has already paid 100,000 yuan ($16,258) to the families of each of those killed.
The cause of the accident is being investigated.