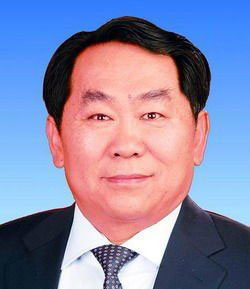 BEIJING - Guo Yongxiang, a former Sichuan provincial official, has been stripped of Communist Party of China (CPC) membership and expelled from public office for serious law and discipline violations, the CPC's anti-graft authority announced on Wednesday.
Guo, former chairman of Sichuan's provincial federation of literary and art circles, has been under investigation by the CPC Central Commission for Discipline Inspection (CCDI) since last June.
The investigation found out that Guo had exacted profits for others with his power, taken great amount of bribes and gifts himself or through the hands of his son.
Also, Guo has been found seeking profits for his son's businesses with his power, and of moral corruption.
Guo has seriously violated laws and Party disciplines, and he is also suspected of the crime of bribe taking, the CCDI stated.
Authorized by the CPC Central Committee, the CCDI decided to remove Guo from the Party and his public office, confiscate his illegal gains. Cases involving crimes will be handed over to judicial organs for further investigations.
Guo was formerly a member of the standing committee of the CPC Sichuan provincial committee and a vice governor of Sichuan Province.
Special coverage: