Disposable chopsticks, without disinfection and protection from production to storage, have been shown to pose great risks to health.
Shanghai Youth Daily found on Feb 20 some disposable chopstick factories in Anji county, Zhejiang province boiled them with industrial hydrogen peroxide and polished them with paraffin.
After simple packing, they were distributed in Shanghai markets before appearing on the table in restaurants.
One customer sterilized her chopsticks with boiling water before having a meal but found the water they had been put in became cloudy.
Experts said the chopsticks had been soaked with industrial sulfur dioxide with most displaying excessive signs of the chemical.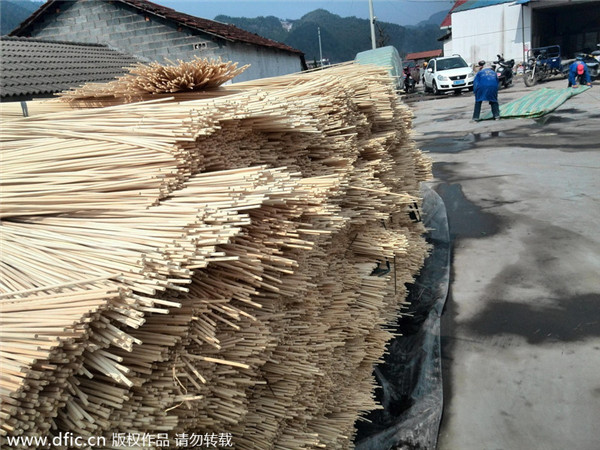 Raw materials are stacked in the open air, in Anji county, Zhejiang province, Feb 20, 2014. [Photo/icpress.cn]