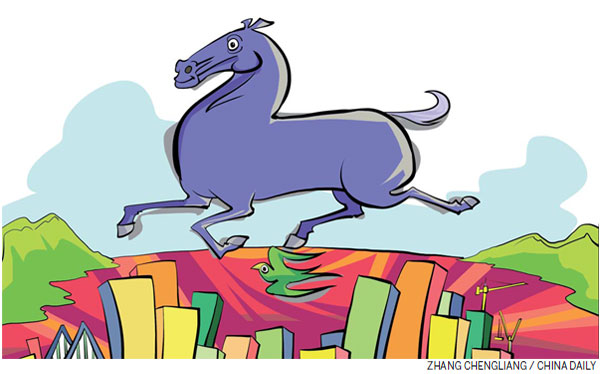 Effort to spread economic development needs an engine, and Lanzhou is perfectly placed to do the job
It was as long ago as 1999 that the first moves were made for the development of western China. During this time much of the focus has centered on the south-west and the cities of Chongqing and Chengdu in particular.
But perhaps it is about time for a shift in attention to the rich business opportunities that await those with the foresight to invest in China's northwest.
My work with European businesses of all sizes and from a cross-section of industry categories over many years has revealed an intense interest in the economic evolution of China's second and third-tier cities, especially in the western provinces. However, the slightest probing into any expansion plans across western China also reveals extremely sparse details.
Tourism appears to lie behind any interest in and knowledge of Sichuan, its capital city, Chengdu, and the neighboring municipality of Chongqing.
Northwest China is often mistakenly dismissed as "desert" and, therefore, not perceived as any kind of profitable market opportunity.
The few European companies that possess more knowledge of western China also make the mistake of seeing Xi'an as the economic hub and gateway to the entire region.
While Xi'an is indeed an increasingly vibrant economic centre, coupled with a plethora of the most enchanting historical sites in China, its geographical location prevents it from acting as a real gateway to the rest of the region.
Geographical location and development have always been economic bedfellows; witness the spectacular transformation of Shenzhen and neighboring coastal provinces.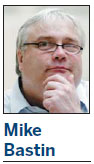 Regional development almost always requires a central or suitably situated economic urban hub that acts as key catalyst for growth. The spread of economic development, it is hoped, across the Chinese mainland is often presented as a gradual "rollout" from the developed eastern cities, such as Shanghai, westwards.
However, this gradual, step-wise process of development from eastern to western China has not resulted in in much significant change, despite the central government's "Go West" initiatives and policies dating back nearly 15 years.
Clearly, a different approach is required. It is woefully insufficient to continue to call for an influx of investment and growth across western China without the establishment of an economic engine, probably located at or near the geographical centre of this region.
The role and responsibility, therefore, of gateway and engine of economic growth of the western falls squarely on the shoulders of Lanzhou, capital of Gansu province.
Lanzhou's location, the geographical centre of northwest China, makes it the key regional transport hub for the entire region, allowing areas further west to maintain railway connections to the eastern half of the country.
Recent rail network developments have added to the attractiveness of Lanzhou as an investment centre. China's new Silk Railroad, as it has been dubbed, provides a direct rail link between central and western China and western Europe with a dramatic reduction, up to a third, in transport costs.
Such a favorable geographical location presents an ideal building block in the building of brand Lanzhou. More is needed though in terms of powerful, positive brand associations that attract not just interest and investment from domestic industry but also appeal to the international business community.
Successful cities the world over nearly always create a powerful, distinctive brand in themselves. For example, Beijing has a powerful image based on its rich cultural heritage, and Shanghai is perceived as a beacon of fashion and modernity, for example.
Lanzhou's emergence as an economic hub and engine of growth for northwest China also requires a powerful, distinctive brand image
Establishment of such a brand image for Lanzhou requires a collection of carefully combined brand associations.
One such association emerged last year with the setting up of Lanzhou New Area, China's newest special economic zone. In August, the area was approved by central government as the fifth state-level new special economic development zone (following Pudong of Shanghai, Binhai of Tianjin, Liangjiang of Chongqing, and Zhoushan of Zhejiang). This is also the first state-level new area in the northwest.
The establishment of the new area marks the central government's latest efforts to boost the development of northwest China. Lanzhou has strategic significance by linking together the region - serving as a gateway between the northwest's two major cities of Urumqi and Xi'an and as a go-between for the adjacent capital cities of Xining and Yinchuan. Therefore, the economic development of Lanzhou is of immense importance for the overall development of northwest China, and also for the whole country
Economic appeal is key to Lanzhou's brand image but so is the powerful portrayal of its rich history.
The city used to be called the Golden City, and since at least the first millennium BC it was a major link on the ancient Northern Silk Road and also an important historic Yellow River crossing site. The Great Wall of China is also nearby.
Tourism often plays an important part in any city brand image, and Lanzhou can boast significant associations here too. Major national and international Lanzhou tourist sites include: the Five Spring Mountain Park, which was built on the northern side of Gaolan Mountain, and is famous for its five springs and several Buddhist temples; the Yellow River Bridge that has connected the transport hub of Lanzhou to the mainland and northwest since the Ming Dynasty (1368-1644) when people began to envisage such a crossing to conquer the Yellow River; and Baita Mountain Park, which was built close to the surrounding mountains at an elevation of 1,700 meters and opened in 1958 across the Yellow River bridge.
Other notable international attractions include the Lanzhou international marathon, which will take place for the 4th consecutive year, in June.
Of course food is never far away from the heart of any Chinese city's cultural roots, and Lanzhou is no exception. Lanzhou beef noodles is a national and increasingly international dish. A Lanzhou beef noodles bar in the heart of London's fashionable Leicester Square bears witness to the international presence of this dish.
Lanzhou beef noodles, where all the noodles are manually drawn out and are therefore also known as Hand-Pulled Noodles, originated in the Tang Dynasty (AD 618-907) and have won over domestic and international customers with their unique taste and pleasant color.
Crucially, the development of Lanzhou's brand image requires careful co-ordination of powerful and positive brand associations. China's provincial and national governments need to manage this city brand building but also need to accept that advice and input from a variety of branding and advertising agencies, national and international, is essential.
Further welcome news for Lanzhou's emergence as an international city came recently with the well-known economist Jim O'Neill finally producing his group of countries that could form the next wave of emerging economies, the MINTs (Mexico, Indonesia, Nigeria and Turkey). It was O'Neill who first coined the phrase BRICs (Brazil, Russia, India and China) and who first proclaimed their rapid development. Key to Lanzhou's and western China's emergence is the development of transport links and increasing economic opportunities across Central Asia, and key to this is Turkey's economic future. If O'Neill's assessment is once again accurate, then Turkey's transition will play a very positive part in regional growth stretching across central Asia and reaching central and west China.
The slogan "Go West" and the campaign to increase attractiveness of this region has made a useful start, but this now needs to be augmented with city branding, with Lanzhou's brand image the priority.
"Go West", therefore, could updated with something like "The lure of Lanzhou".
The author is a visiting professor at the University of International Business and Economics in Beijing and a senior lecturer on marketing at Southampton Solent University's School of Business. The views do not necessarily reflect those of China Daily.
(China Daily European Weekly 02/14/2014 page10)