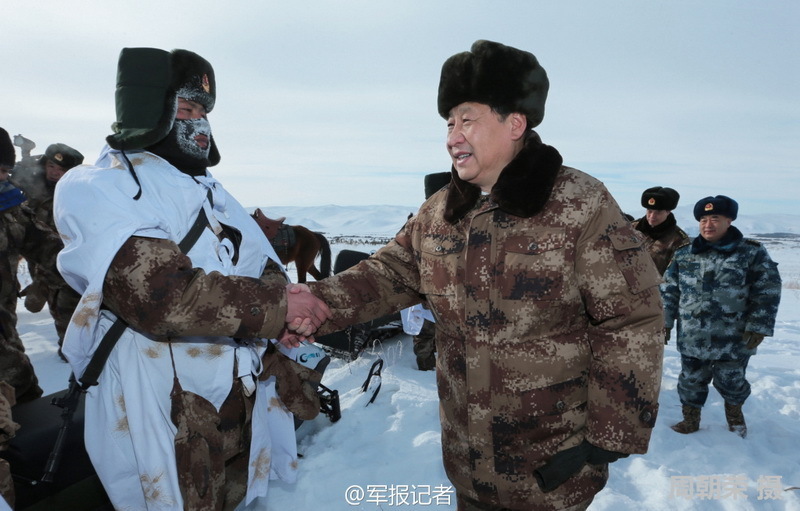 Chinese President Xi Jinping visits soldiers on Sanjiao Mountain in Arshaan city, Hinggan League, Inner Mongolia autonomous region, in temperatures of -30 C, on Jan 26, 2014. [Photo/PLA Daily]
More stories about Xi Jinping: 
Xi Jinping to lead national security commission
President Xi Jinping will head the national security commission, the Political Bureau of the Communist Party of China (CPC) Central Committee decided on Friday.
Premier Li Keqiang and top legislator Zhang Dejiang will be deputy head of the commission, according to a decision adopted at a political bureau meeting.
Xi calls for reform to fight graft
President Xi Jinping called on Tuesday for the Party's disciplinary mechanism to be reformed as China's anti-graft campaign expands. 
Xi opens first meeting of top reformers
At the first meeting of the central leading group for overall reform on Wednesday, President Xi Jinping urged officials to make resolute and timely efforts to implement new policies. 
Xi: Wipe out judicial corruption
President Xi Jinping called for a zero-tolerance approach toward corruption in the political and legal systems on Wednesday and said any "black sheep must be removed".