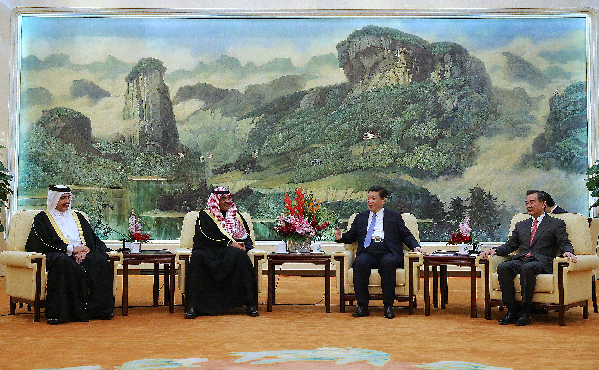 A tourist tastes droplets of rice wine stored in a bamboo tube in a Yao ethnic county in the Guangxi Zhuang autonomous region last February.(ZHOU HUA / XINHUA)
A raft of good news about Chinese tourism was clouded only a little by figures showing a slight decline in visitors coming from outside to see the ancient country.
On the upside, Chinese tourists showed their enthusiasm for travel abroad in 2013 with more than 98.19 million visits, a whopping 18 percent increase over 2012.
Domestic tourism also remained robust, reaching 3.262 billion visits, a year-on-year increase of 10.3 percent, with total income soaring to 2.6276 trillion yuan ($434 billion), up 15.7 percent year-on-year, figures from the China National Tourism Administration showed.
But inbound tourism was not so rosy. A slight drop of 2.5 percent from 2012 was seen in the number of visitors coming to China from other countries. Even so, 129 million visits were made to the country, according to the administration.
The number of inbound tourists who stayed overnight declined by 3.5 percent year-on-year, with some 55.69 million visits, it said.
"The decrease was partly caused by the weak global economy and the increasing cost of travel in China," said Wu Wenxue, deputy head of the administration, during a news conference on Friday.
"Countries across the globe witnessed a decreasing proportion of outbound tourism, which also contributed to the drop."
However, the foreign exchange earnings from tourism last year soared to $51.7 billion, an increase of 3.3 percent.
Shao Qiwei, director of the administration, said during an earlier conference that China plans to allow foreign-funded travel agencies to operate outbound trips for Chinese citizens in 2014.
Enthusiasm for tourism from the major inbound tourist-generating countries and regions declined - including from Japan and South Korea - which has dealt a major blow to the China's inbound tourism market, Wu said.
Yang Xiufang, from an agency based in Beijing that mainly receives tourists from Japan, said the decline in Japanese tourists has been going on for two years and that 2013 witnessed the worst drop of passenger volume to date.
"The drop surely has a lot to do with the political relationship, as well as the increasing cost of traveling here, all of which the individual agency has nothing to do with," he said.
Experts said that China's neighbors in Southeast Asia has also bled off potential visitors to the country as they have made heavy investments in inbound tourism in recent years.
"China's tropical island of Hainan saw a decrease in Russian tourists in recent years. They started to go to places like Thailand," said Yang Jinsong, a professor specializing in international tourism at the China Tourism Academy.
The administration vowed to further study the travel habits and preferences of inbound tourists, especially those from the major tourist-generating regions, and come up with customized services aimed at targeted groups.
Wu said the government is seeking to provide more convenient visa policies for tourists on the basis of equity, fairness and transparency, to help cut down their travel costs.
Many tourists from Southeast Asia are not rich enough to afford some of the hotels, restaurants and tickets to places of interest, and China needs to take their situation into consideration while promoting travel to the country, he said.
"It is believed the inbound tourism market will improve in 2014," Wu said.
Beijing was affected by an unexpectedly sharp drop in inbound tourism in 2013. About 4.5 million visits were made to the city in 2013, down 10.1 percent from 2012, according to figures released on the official website of Beijing Tourism Development Commission.
The 72-hour visa waiver introduced in the city at the beginning of 2013 has attracted few additional inbound visitors to Beijing, which the government blamed on the weak global economy, a stronger yuan and the city's ongoing pollution problems.
As the Spring Festival nears, cities across the nation have come up with a variety of tour packages to attract visitors, from the tropical islands in the south to ice worlds in the north, said the administration.
The administration also called for tourists to pay attention to safety during their travels as it was forecasting increasing traffic during the holiday.