Trending news across China on Sept 14
Foxconn workers accused of having sex for money, fake Louvre tickets and virgins wanted for research. It's all trending in China.
Part-time sex workers at Foxconn?
  The trade union of Foxconn issued a protest against a report in Economic Weekly that said some of its female workers in Shenzhen city are part-time prostitutes, whose major customers are male workers at the same factory. The trade union also demanded an apology from the weekly. (Southern Metropolis Daily)
Fake Louvre tickets
The Louvre in Paris, one of the world's largest and most-visited museums, has been hit by a fake ticket scam after high-quality counterfeits were found in the hands of Chinese tourists in August, French media reported.
The incident sparked sharp criticism on Weibo, China's Twitter, with many Chinese Internet users calling it a shameful incident that "seriously damages the image of Chinese people". (China Daily)
Virgins wanted
An online post on Wednesday by a hospital sought to recruit 100 virgins age 18 to 24 for medical research. Each subject will provide 3 to 5 milliliters of blood as part of a program to study the human papilloma virus. Each donor will receive 150 yuan ($24). (Beijing News)
Unexpected divorce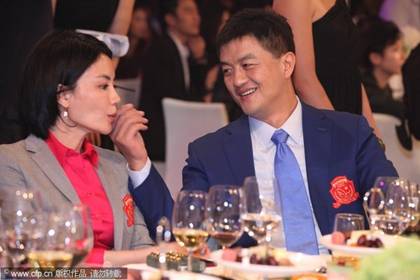 Chinese singer Faye Wong and actor Li Yapeng ended their eight-year marriage, CCTV said on Friday, as the pair made a splash on a Sina Weibo micro blog.
The news came as a shock to many Internet users, who said they didn't detect any signs and they will not believe in love again. (CCTV)
Moon cake furor
Chinese Weibo users collectively agreed to exclude a kind of moon cake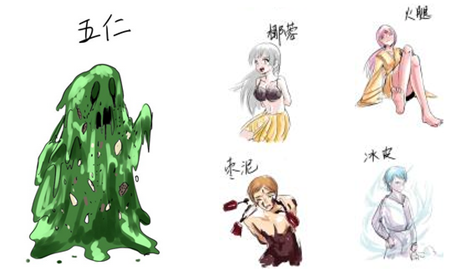 stuffed with five kinds of nuts (wuren) "out of the moon cake family" due to its bad flavor, denying it as a traditional delicacy. "I would rather starve than eat that," a user said. One cartoonist depicted various moon cakes as lovely figures while showing the wuren as a greenish devil stuck with nuts.(Xinhuanet.com)
Go-Kart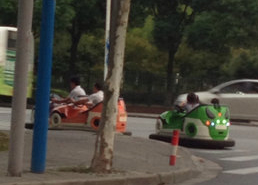 Four bumper cars were driven out of an amusement park and onto public roads, triggering a widespread surprise online. Some Internet users called it "a real-life Popkart Games".(163.com)
Teacher's cruelty
A preschool teacher was detained after a mother discovered her son was beaten four times in one day. A video clip shows that the little boy was kicked 4 meters away by the teacher. The mother later found out the school was not even licensed.(Dahe Daily)
Man's last cry of love
Liu Shenghua from Changde, Hunan province, began shouting, "My dear wife, I love you!" after he got an electric shock while checking the rooftop water leakage in the rain. His right hand was absorbed by the electric currents, and the lower part of his body was soaked by rain.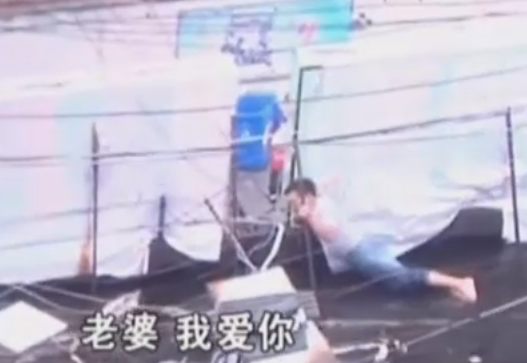 His confession of love was heard by neighbors who rushed to his rescue. They hit his hand away from the wires with a piece of wood but the man had already fallen into a coma. (Xinhuanet.com)

Editor's picks

Copyright 1995 - . All rights reserved. The content (including but not limited to text, photo, multimedia information, etc) published in this site belongs to China Daily Information Co (CDIC). Without written authorization from CDIC, such content shall not be republished or used in any form. Note: Browsers with 1024*768 or higher resolution are suggested for this site.
Registration Number: 130349