Trending news across China on Sept 3 (2)
Primary school students have their first class of the new semester on anti-sexual assault, 'No littering' is the common wish of sanitation workers, and newcomers felt physically uncomfortable while receiving their first day of military training, it's all trending news across China.
Valuable collection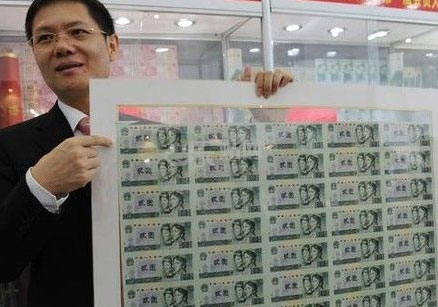 A reference value for 100 million yuan ($16 million) in bank notes from the fourth series renminbi attracted rows of onlookers and investment market's attention at a coin and stamp exhibition in South China's Guangdong province. Jiang Zehao, a well-known investor, owner of the fourth series RMB, introduced the collection's rare characteristics, people.com.cn reported.
Lessons to prevent sex assault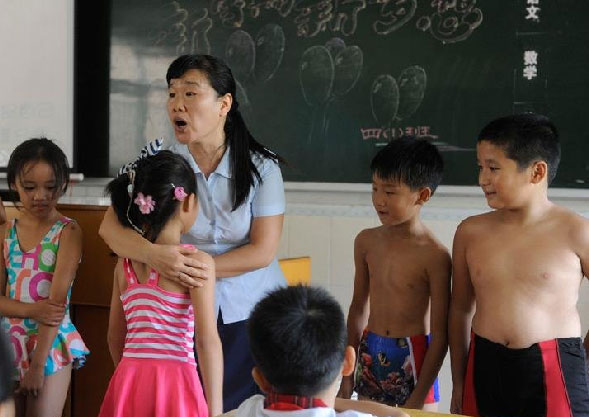 Students have their first class of the new semester on anti-sexual assault at a primary school in Zhongshan, South China's Guangdong province. The teacher, with the help of some kids in swimwear, shows students how to escape harassment and seek help in the pool during a simulated scene, Nandu.com reported.
National Games boycott
Things got dramatic in the ongoing National Games on Tuesday as the Beijing women's rugby sevens team boycotted the final in Shenyang, Liaoning province. It was a protest against a referee decision while they were trying to catch up at the second half. The match ended up with Shandong winning 71-0, according to eastday.com.
Champion's sense of loss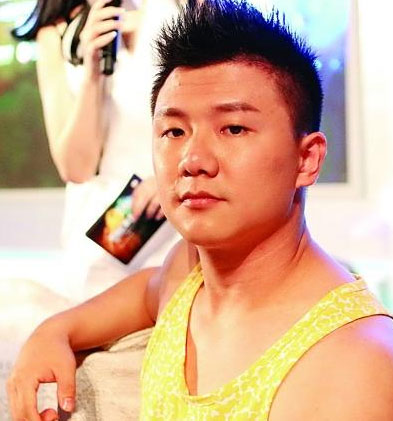 Chen Yibing, a Chinese gymnast, world champion on still rings, expressed displeasure on his personal micro blog, saying that he felt snubbed by Tianjin's gymnastics team. He wrote that with his injury, he couldn't participate in the national games as a representative of Tianjin's gymnastics team, and since then, he has not heard from the team, and without a player ID, he could not even get access to the gym, people.com.cn reported.
Sanitation worker's wish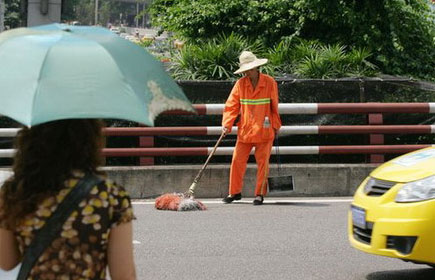 A 50-year-old sanitation worker from Jiangsu province talked to a man, surnamed Zhang, from Hangzhou, in a chance meeting. "If a person threw away a piece of paper, the sanitation worker would be fined 25 yuan ($4) by a supervisor, and they often face discrimination while trying to prevent people from littering. 'No littering' is the common wish of more than 12,000 sanitation workers in Hangzhou." Zhang told this to a reporter in Hangzhou, East China's Zhejiang province, Qianjiang Evening News reported.
Drone express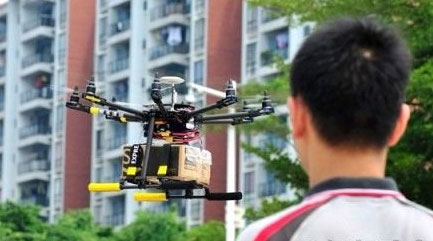 SF-express, a courier company, is testing its drone, independently researched and developed, which is mainly used for delivery in remote areas. If staffers set the destination and route in advance, the drone, with its built-in navigation system, will automatically reach its destination, and the error is within two meters, tech.qq.com reported.
Freshmen military training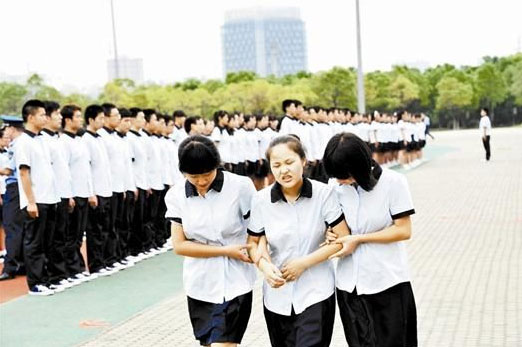 Newcomers felt physically uncomfortable while receiving their first day of military training of less than 20 minutes at a university. Some students had to be taken out of training with their classmates' help, in Wuhan, Central China's Hubei province, ctjb.cnhubei.com reported.
Memorial day
"No Chinese will forget the day: Sept 3 is the Chinese memorial day of the War of Resistance against Japanese Aggression. The memory of, honor the martyrs and people lost lives in the war, and make unremitting efforts to revitalize our country," People' Daily said on its Sina Weibo.
Film lines become popular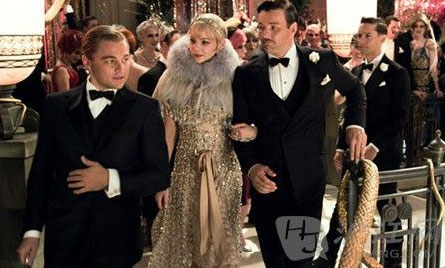 Lines from the movie The Great Gatsby receive heated praises on Sina Weibo, such as, "Whenever you feel like criticizing anyone, just remember that all the people in this world haven't had the advantages that you've had."

Editor's picks

Copyright 1995 - . All rights reserved. The content (including but not limited to text, photo, multimedia information, etc) published in this site belongs to China Daily Information Co (CDIC). Without written authorization from CDIC, such content shall not be republished or used in any form. Note: Browsers with 1024*768 or higher resolution are suggested for this site.
Registration Number: 130349