Trending news across China on Aug 30
Heard about the tourist who was threatened with violence unless he paid for his child's photo at the Bird's Nest? From caring donations for the blind boy to tougher sentences for those who abuse children – it's all trending across China.
Love ink
A newly married couple in Zhengzhou, Henan province posted an advertisement in a local newspaper on Wednesday to celebrate their wedding day instead of holding a banquet, the Dahe Daily newspaper reported. The move triggered a debate among readers and won 46.9 percent support of surveyed young people, it said.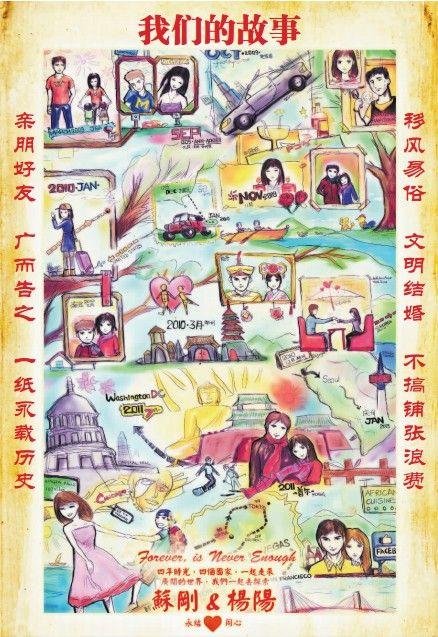 Billion-heir
Kenneth Fok Kai-kong, the eldest son of tycoon Timothy Fok published a family photo with his newborn baby on Thursday in Hong Kong.
Retired Olympic diving champion Guo Jingjing gave birth to the baby on Tuesday.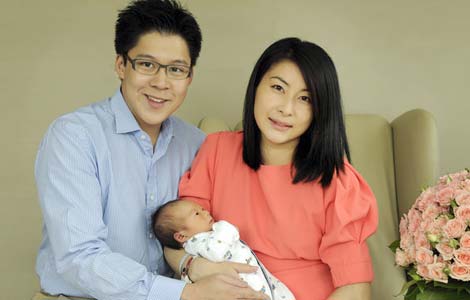 Cartoon denial
A local official in Yangzhou, Jiangsu province has denied the city will appoint Wei Xiaobao, a character created by Hong Kong martial art novelist Louis Cha as its cartoon spokesman. Wei, who was born fatherless to a sex worker, was regarded as greedy, lazy, and utterly disdainful of traditional rules of propriety among some residents, Modern Express reported.
Blind donations
A blind boy in Shanxi province has received psychological treatment at a local hospital and 100,000 yuan in donations from the public moved by his horrific story, Beijing News reported. The six-year-old boy's eyes were gouged out by a criminal suspect while he played outside on Saturday.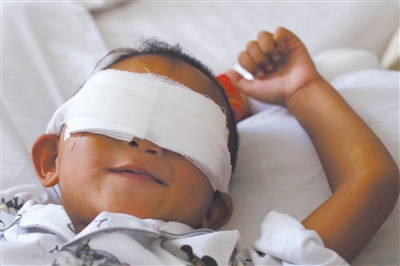 Beijing jam
Beijing may face nine days with severe traffic jams in September due to the opening of new school term, the Mid-Autumn Festival and the forthcoming National Day holiday. The city's traffic authorities suggested staggering office hours to reduce the rush, Beijing News reported. Beijing also plans to deploy helicopter for traffic management.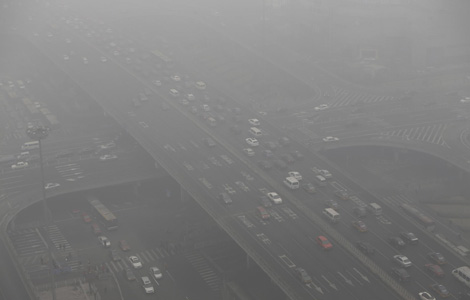 Tougher sentencing
The Supreme People's Court urged the local people's courts to give heavier punishments for crimes that cause serious infringement on juveniles, such as sex offences, taking liberties with children, and forcing children into prostitution.
Severe punishment will be targeted for organizers, educators, and sex offenders with previous conviction, cnr.cn reported.
Photo scam
A tourist was forced to pay 50 yuan ($8.17) after he took a photo of his child with a person dressed as a cartoon character at the Bird's Nest, or Beijing National Stadium, People's Daily reported. When the tourist enquired about the unreasonable charge, he was warned he would be hit if he refused to pay.
Rock living
A seven-year-old boy in Lantian county, Shaanxi province has lived in a shack under a rock with his blind grandma for four years, cnwest.com reported. The poor boy's mother died and his farther is in jail.
Chanel rip-off
A batch of badly spelt knockoff luxury brands appeared in a newly opened shopping street in Shenyang, Liaoning province to entice shoppers,, people.com.cn reported. For instance, Chanel has been written as Cnanel and Hermes becomes Herwes.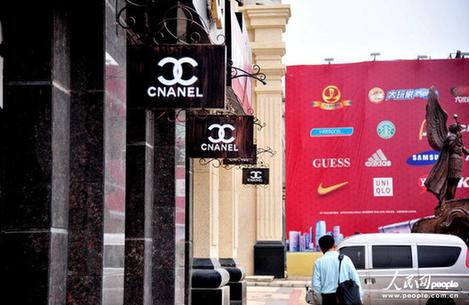 Editor's picks

Copyright 1995 - . All rights reserved. The content (including but not limited to text, photo, multimedia information, etc) published in this site belongs to China Daily Information Co (CDIC). Without written authorization from CDIC, such content shall not be republished or used in any form. Note: Browsers with 1024*768 or higher resolution are suggested for this site.
Registration Number: 130349