Trending news across China on Aug 27
From illegal car racing in Beijing, to the huge waste of old clothes and bizarre supersize cupping in Sichuan province - it's all trending across China.
Fast and furious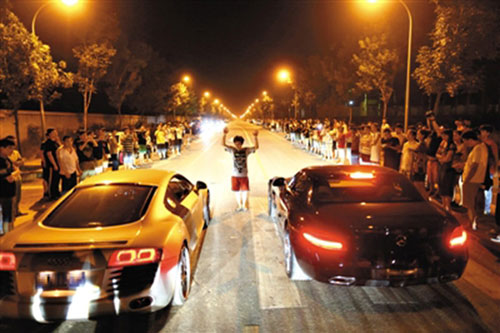 Dozens of expensive cars race illegally along the capital's streets at around 1 am on Saturday in the Chaoyang district of Beijing. Police said they had received lots of complaints and plan to investigate, xinhuanet.com reported.
Zhang Wei
Zhang Wei has been listed as the most popular Chinese name - a total of 290,607 people have this name, according to the National Citizen Identity Information Center. The name Li Na, a famous tennis player, is also popular in China, the center said.
Fashion waste
About 26 million tons of old clothes are thrown away in China every year, the Nanjing-based Modern Express reported. Without effective recycling, most of the abandoned clothes - which could be given to the poor - end up in landfill sites causing severe environmental pollution.
Supersize cupping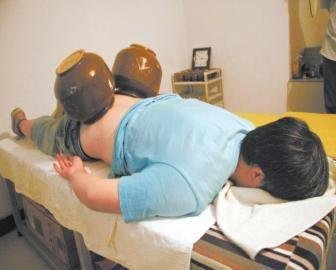 Cupping with huge jars, instead of using small metal or glass bowls, at one massage store in Sichuan province has sucked in a huge following on the Internet. Using the traditional technique of cupping, the size of jars used during the treatment depends on the customer's age and physical condition, Huaxi Metropolitan newspaper reported.
Porn driving
Local traffic police in Zhejiang found a young driver, who was not wearing a seat belt, also watching porn on his cell phone while driving on the highway. The driver was fined 400 yuan ($65) and given a four-point endorsement on his driving license, chinanews.com reported.
Homework burden
The cost of ghostwriting summer homework has seen a 60 percent rise as the new semester approaches. Students complained they could not complete the homework due to the number of school summer programs, the Mirror reported.
Prudent mooncakes
Many people are buying affordable mooncakes with simple packaging this year compared with the expense and luxury of previous years. The move was a response to the call by the central government to oppose extravagance during the Mid-Autumn Festival, Foshan Daily reported.
Blind tracks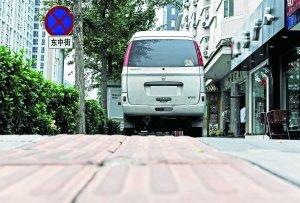 Despite have some 1,600 kilometers of blind tracks in Beijing, local blind residents seldom use them due to bad design, chinanews.com reported. "I would die if I really relied on the blind tracks when walking on urban roads in the city," a man surnamed Zhao was quoted by the report.
McGrady to China?
Tracy McGrady's retirement from the NBA is attracting a hot debate on the Internet, with old video clips showing his slam dunk skills replayed and posted by fans. Some speculate the star, who has nearly 3 million fans on Sina Weibo, may come to play in China.

Editor's picks

Copyright 1995 - . All rights reserved. The content (including but not limited to text, photo, multimedia information, etc) published in this site belongs to China Daily Information Co (CDIC). Without written authorization from CDIC, such content shall not be republished or used in any form. Note: Browsers with 1024*768 or higher resolution are suggested for this site.
Registration Number: 130349