A camper's life traveling the open road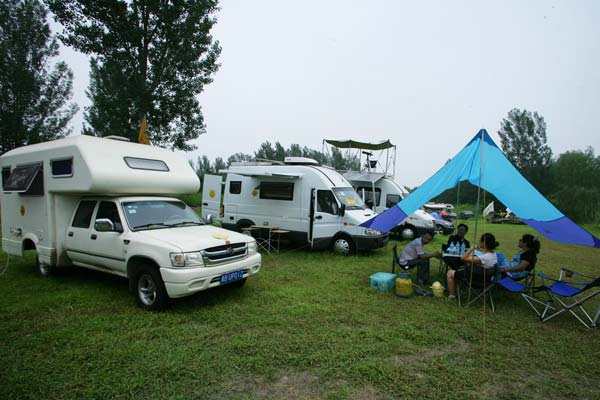 Travelers recharging their RVs at a camping park in Beijing. Enthusiasts say there is little better than packing their bags, loading up with supplies, and heading off wherever the road takes them. Zhao Guangxia / for China Daily
Bored of your current life? Desperate to get away from the city? Feel like a change of scenery? Or looking for just a completely new start altogether?
Of course, all the above require equal amounts of money, time and courage.
But how about this for a temporary solution, at least?
Try getting away from reality, in your own mobile home, or camper van, or to be technically correct, your own "recreational vehicle".
The market for campers is growing fast in China, as more people realize that owning their own can mean all the pleasures of enjoying whatever new surroundings you want, without the trouble of having to relocate.
Shi Qiangqiang, marketing manager of Star Coach China, a leading supplier of vehicles, says the numbers of people doing just that are rising.
He has customers from China and from the United States, and the majority of buyers are individuals, spending on average 1.78 million yuan ($286,000) on a vehicle.
"We have been operating in China for 10 years, but we saw the biggest growth in 2011, when we made profits of 800 million yuan," he said, adding that some wealthy Chinese are now more likely to spend their hard-earned cash on a camper, than a sports car or SUV.
"I think buying one of those two shows a very poor understanding of a relaxed lifestyle — it's nothing but showing off.
"With a camper you have so many more interesting options. You can customize the vehicle in whatever way you want.
"You can hit the road when you like — there is no more relaxing a form of travel."