Nation poised for lead in robotics
China is committed to becoming a world leader in robotics, and will cooperate with other nations to achieve that goal, according to the head of the Israeli Robotics Association.
Zvi Shiller, founding chairman and president of the Israeli group, said China has the potential to take the lead in robotics.
"China's robotics industry has been moving forward at high speed in recent years. It is driven by long-term vision, by the understanding that innovation is essential, and by the government's commitment to provide the necessary resources," he said. "Robotics is all about integration, and cooperation is needed to take a leading position in developing smart robots."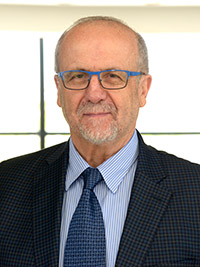 Zvi Shiller, founding chairman and president of the Israeli Robotics Association. [Photo provided to China Daily]
Serving the Israeli robotics community that includes academia and industry, the Israeli Robotics Association is dedicated to promoting robotics research, education and the use of robotics and automation in traditional industries such as agriculture and medicine.
During his recent trip to China, Shiller said during the World Robot Conference in Beijing last week that cooperation between China and Israel is strategic as both can bring unique advantages to the table.
"China is a superpower in manufacturing and it has large markets. And Israel is a leader in innovation and entrepreneurship, having strengths in artificial intelligence, software development and developing components used in robots, such as vision sensors.
"With a partnership that is built on trust and mutual respect, the two countries will be able to reach a win-win-plus ... which means a sustainable cooperation in which each partner gives more than what the other partner expects."
According to Shiller, China and Israel should create new companies by establishing joint R&D institutes that can handle the high complexity of smart robotic systems.
"We have to increase the number of companies to create new products and to enable competition that will drive the robotics market."
In recent decades, China has boosted its economy into the world's second largest via low-cost factory production from clothing to home appliances. And now, Shiller said, it's time for the country to move on.
In 2015, China launched the Made in China 2025 strategy, a 10-year national plan to transform the country into a world high-tech manufacturing power, which is also echoed in the country's 13th Five-Year Plan (2016-20). The plan aims to move manufacturing up the value chain, developing several key sectors, including robotics.
That is where Israel comes in. China and Israel have already signed a cooperation agreement in economy and technology, paving the way with supportive policies. In this spirit, a new Sino-Israeli robotics institute was established in Guangzhou, Guangdong province. It will serve as a home base for Israeli robotics companies when they operate in the Chinese market.
Shiller said the institute will provide the technologies needed to develop smart robots and assist small and medium-sized companies in developing their products.
"We are now planning to launch a similar institute in Israel. We are hoping in a few months to announce our first pilot project," he added.