Russian underwater performers' Chinese dream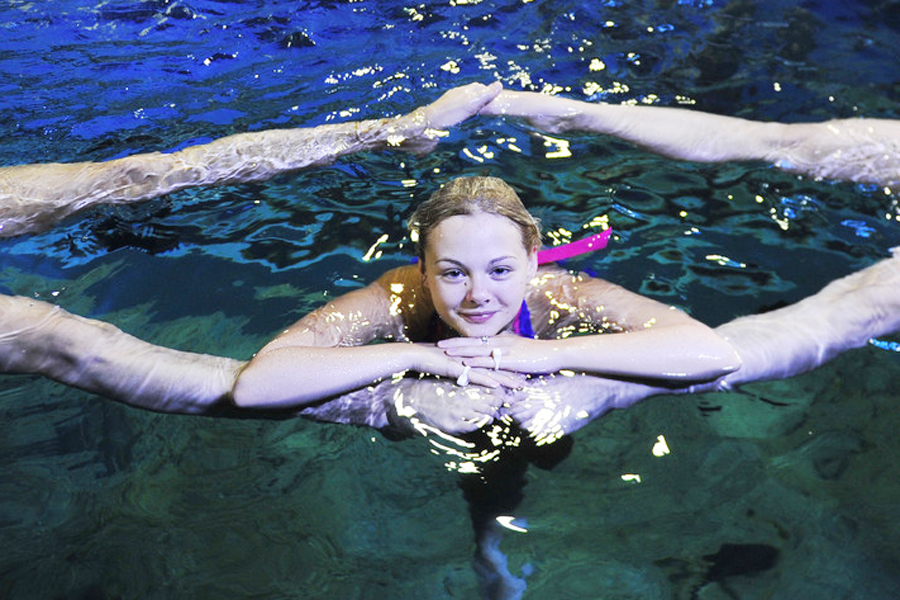 Five Russian dancers perform underwater ballet at Zuohai Underwater World in Fuzhou, East China's Fujian province, Aug 21, 2017. [Photo/IC]
Five Russian underwater performers realized their dream of performing underwater ballet in China at Zuohai Underwater World in Fuzhou, East China's Fujian province.
These female performers, aged between 14 and 16, started to learn to dance at the age of 4 and were Russian's synchronized swimming national team members, winning many international competitions.
Performing underwater requires large vital capacity, but they enjoy their performance in China.
These five Russian performers, who make 500,000 yuan ($75,062.67) in two months, are also amazed by the huge business opportunities in China.
"The weather in Russia is not as hot as Fuzhou, so I like Fuzhou better (due to more performing opportunities)," said Sonya, one of the performers, who came to Fuzhou for the first time but was fascinated by the city. However, by publishing time, Sonya's full name is unknown to chinadaily.com.cn.
They often walk along the street and go shopping via Taobao, China's largest e-commerce platform during their spare time.