Top 10 Chinese universities with most billionaire alumni
Tsinghua University, one of China's prime institutions, can continue to boast that it's a "cradle of billionaires" after appraisal institute cuaa.net confirmed it has the most number of billionaires among its alumni.
Tsinghua has a total of 152 alumni that qualify for rich lists such as Forbes' ranking of Chinese billionaires, the Hurun Rich List and the New Fortune 500 rich list, the most among Chinese universities, the report said.
Chi Yufeng, chairman of online game developer Perfect World, is the university's richest alumni, with a personal wealth of 26.5 billion yuan ($3.97 billion).
Peking University and Zhejiang University have the second and third most billionaire alumni in China respectively.
Let's take a look at the top 10 Chinese universities with the most billionaire alumni this year.
No 10 Sichuan University
Number of billionaire alumni: 27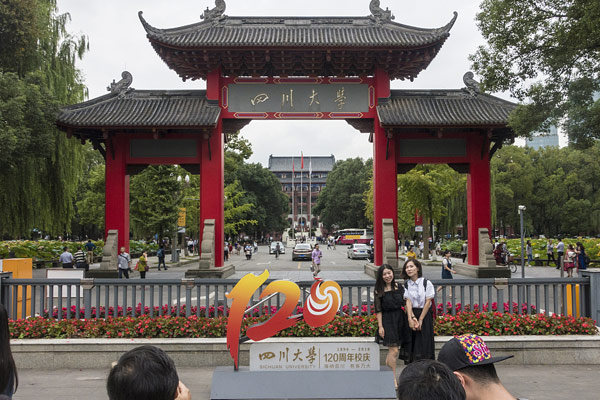 People take photos in front of Sichuan University during its 120th anniversary in Chengdu, Sichuan province, Sept 29, 2016. [Photo/VCG]