Top 10 cities attracting Chinese returnees to start up business
Beijing attracts most Chinese overseas student entrepreneurs, according to a report jointly released by Center for China and Globalization, a Beijing-based independent think tank, and China's recruitment website Zhaopin.com.
By the end of 2016, over 2.65 million overseas students have returned to China, and of them, 70 percent made their return after the 18th National Congress of the Communist Party of China (CPC) in 2012, according to another report jointly conducted by the Organization Department of the CPC, the Ministry of Human Resources and Social Security and the National Bureau of Statistics.
"Soft power" including interpersonal connections, comfortable environment, cultural diversity, and resources are the most important reasons the returned entrepreneurs consider when deciding on base.
The report said the returned entrepreneurs need more help at market development, financial services, tutorship, financial support and talent introduction policies.
Most of Chinese overseas students focus on new technologies and modern services areas to find business opportunities.
Here are the top 10 Chinese cities attracting the most returned entrepreneurs.
No 10 Chongqing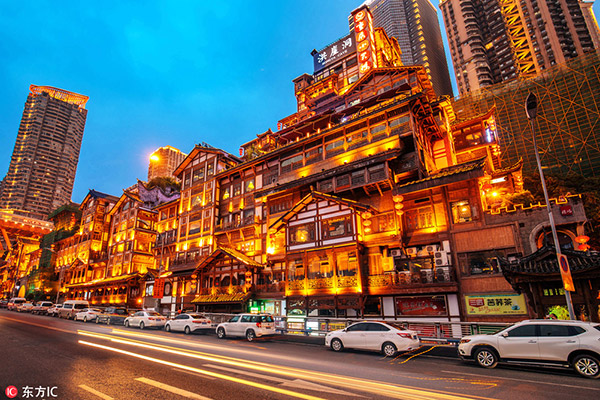 A view of Chongqing. [Photo/IC]