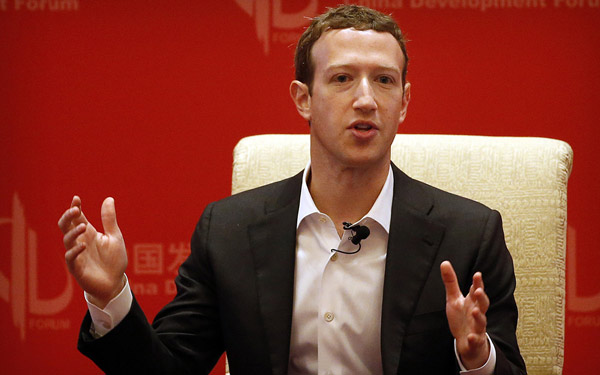 Facebook CEO Mark Zuckerberg speaks during a panel discussion held as part of the China Development Forum at the Diaoyutai State Guesthouse in Beijing, Saturday, March 19, 2016.[Photo/IC]
Artificial intelligence (AI) is the most promising technology that can change the world, said Facebook's CEO Mark Zuckerberg on Saturday.
"Artificial intelligence will understand senses, such as vision and feeling, better than human beings. Its application in daily lives such as autonomous driving will improve the world," Zuckerberg said at the China Development Forum in Beijing.
According to him, though it will take a few more years for the cutting-edge technology to be widely used, its potential is huge.
"Computers do not sleep. They can always maintain their focus. These features enable AI to better control cars than human beings," he said.
At the forum, Zuckerberg also shared his view about virtual reality which he thinks will be the most important computing platform over the next five to 10 years.
"There is a trend toward a more immersive and natural tool which can allow people better experience themselves and the world. And I believe that is virtual reality," he said.