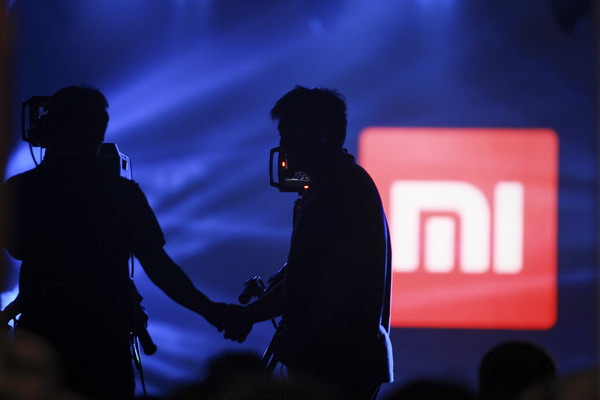 Cameramen focus on Xiaomi's new tablet at the device's unveiling on May 15, 2014 in Beijing. [Photo/China Daily]
BEIJING - Xiaomi fitness wristband overtook Apple Watch in 2015 in terms of shipments, becoming the world's second most popular wearable device, global market tracker IDC said this week.
When facing financial problems in 2012, Xiaomi producer Huami Inc, a Hefei-based startup, obtained loans amounting 3 million yuan ($460,000), which complied with the incentives package in which the government tried to encourage innovation entrepreneurship.
Second to Fitbit, Huami sold 12 million Xiaomi wristbands in 2015, or 15.4 percent of the world's total shipments of wearable devices, according to IDC statistics.
Hefei, capital of the previously farming province of Anhui which four decades ago ignited China's rural reform, now has elite national universities and research institutes, seeing its GDP expanding 10.5 percent in 2015 and dwarfing most Chinese cities.
President Xi Jinping believes innovation "an important weapon" to offset the economic slowdown amid a sluggish global recovery.
While the national economy was fighting strong headwinds after three decades' rapid growth, Xi and his associates actively promoted innovation, among other core concepts including coordination, green development, opening-up and shared prosperity.
China has entered a "new normal" phase of growth, under which the economy will unlikely to see a V-shaped curve in the short run, instead an L-shaped one with slower rates but better quality.
In 2015, policymakers advocated supply-side structural reform as a remedy to economic woes to attain higher-quality, more efficient, fairer and more sustainable growth.
Supply-side structural reform aims to create a fertile and easier environment to encourage high-quality goods and services in a fairer market for all players.
As one result, probably, the value added into the hi-tech sector increased 10.2 percent year on year in 2015, quite noticeable if compared with an average of 6.1 percent growth for all major enterprises.
The service sector, for the first time, generated more than half of GDP last year, with services overtaking investment as the biggest pillar of economic expansion.