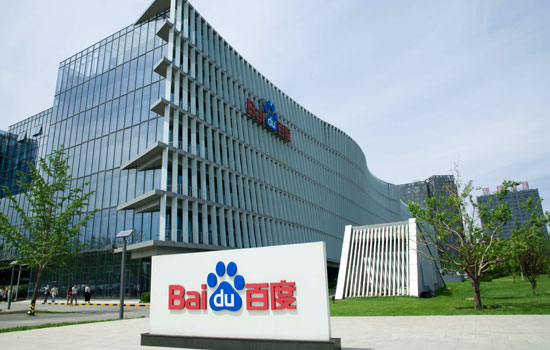 The headquarters of the Chinese search engine Baidu Inc in Beijing. [Photo/China Daily]
China's Internet giant Baidu Inc reported on Friday a 33 percent jump in its revenue in the fourth quarter, beating Wall Street expectation.
The company, which is dubbed as China's Google, saw its revenue between October and December rise 33.1 percent year-on-year to 18.7 billion yuan ($2.89 billion).
Robin Li, chief executive officer, said in the earning release that the year 2015 was a touchstone year for Baidu as the company made significant progress in broadening its online marketing platform and further extending its reach into transactions services.
"Even as China's overall growth slows, services and domestic consumption are growing. Services and domestic consumption-related verticals are supported by the government's Internet+ initiative and hold tremendous potential," he said.
Retail and e-commerce, local services, financial service, healthcare and education are the top sectors generating Baidu's revenue.
The Beijing-based company saw it net income increase 663 percent year-on-year in the four quarter to 24.71 billion yuan.
"We are very pleased to deliver a strong set of results in the fourth quarter. In 2015, we further executed on our vision to connect people with services and drove strong momentum in this area," said Jennifer Li, the chief financial officer. "We look forward to continuing this journey in 2016 to further build out Baidu's online marketing and transactions services platform."