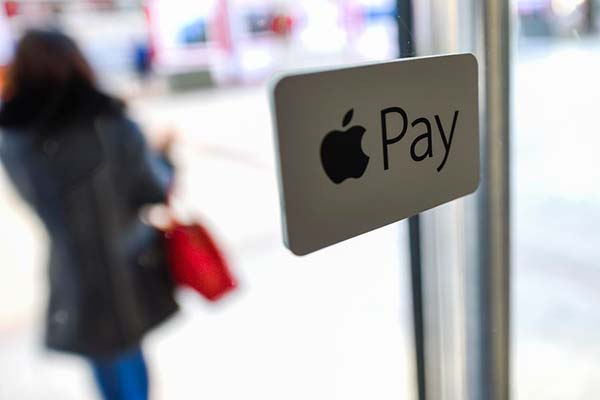 Apple Inc launched its mobile payment service Apple Pay in the Chinese mainland on Feb 18, 2016.[Photo/Xinhua]
Fast-food retailers McDonald's Corp and KFC are among the first group of merchants in the Chinese mainland to use Apple Pay, the smartphone-based payment system launched in the country, on Thursday.
McDonald's adopted the payment system at its 1,700 restaurants across the country.
"McDonald's is offering customers a digital and personalized dining experiencing," said Guan Xucong, chief marketing officer of McDonald's China operation.
"We believe the fast and secure mobile payment brought by Apple Pay will further lift up our customers' digital experience at our restaurants."
Fast-food giant KFC, a unit of Yum Brands Inc, will also use Apple Pay at its 258 stores in Beijing from Thursday.
It has already integrated other digital platforms, including WeChat Wallet (an app developed by Tencent Holdings Ltd), and has created self-order service apps.
According to Kantar Worldpanel, a company that provides information on consumer behavior, Apple Inc "regained its title of most-sold smartphone brand" in China.
Jason Yu, general manager of Kantar Worldpanel China, said most Apple users in the country are well educated and have a high monthly income.
"Apple Pay will undoubtedly bring more convenience at checkout counters and will improve shopping experiences, especially in supermarkets at peak times," Yu said.
Apple Pay is arriving late to China's electronic payments market, which is dominated by Alipay, which is owned by Alibaba Group Holding Ltd, and WeChat Wallet, owned by Tencent.